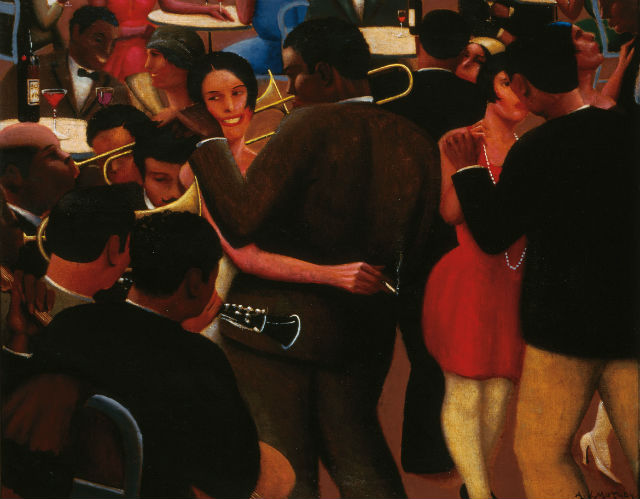 Archibald Motley was one of the most important figures associated with the Harlem Renaissance and is best known as both a master colorist and a radical interpreter of urban culture. 
Archibald Motley: Jazz Age Modernist is the first full-scale survey of his paintings in two decades. The exhibition offers an unprecedented opportunity to carefully examine Motley's dynamic depictions of modern life in his home town, Chicago, as well as in Jazz Age Paris and Mexico. Specifically, it highlights his unique use of both expressionism and social realism and will resituate this underexposed artist within a broader, art historical context. The exhibition will be presented in the Whitney's sky-lit eighth floor galleries.
According to Carter E. Foster, Steven and Ann Ames Curator of Drawing at the Whitney: "Archibald Motley's achievement is on par with the greatest American artists of his generation. He inflected his paintings with an extraordinary visual rhythm and highly unusual sense of artificial light and color—his version of modernism is a unique and thrilling one."
The exhibition opens at the Whitney on October 2, 2015, and will run through January 17, 2016.
Whitney Museum of American Art, 99 Gansevoort Street, New York, NY, whitney.org/Press
Related Articles
---