---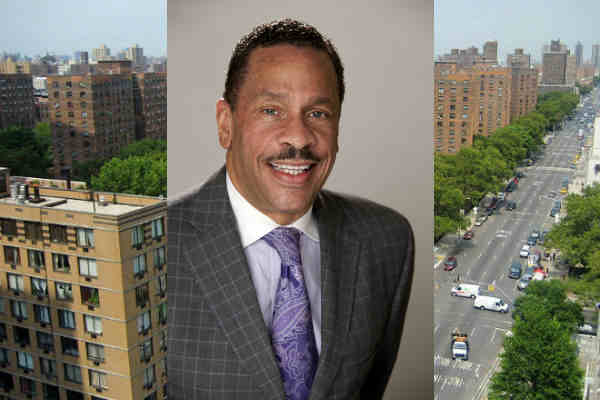 Real Estate Weekly reports that Holley Drakeford, one of Harlem's most prolific commercial real estate dealmakers, is venturing out on his own after a decade working for Giscombe Realty Group, whose founder Eugene Giscombe died July 10, 2016.
Drakeford has launched a new Harlem-based commercial firm called The Drakeford Realty Group, LLC specializing in commercial leasing and investment sales, primarily in the Harlem market but capable of operating throughout the five borough area.
"I know the buyers and the sellers in Harlem and I've been putting them together on some of the highest profile deals," said Drakeford, who recently opened his new office at 1974 Madison Avenue in Harlem.
Drakeford was a senior broker at Giscombe, one of Harlem's leading commercial real estate firms founded in 1982 by Eugene Giscombe, who was known as "the Mayor of 125th Street."
Giscombe, who died suddenly last year at the age of 76, rose to become one of the neighborhood's most active investors and played a key role in Harlem's economic revival.
"I learned from the best," added Drakeford. "Giscombe Realty was a leading real estate player in the Harlem Renaissance that made Harlem one of Manhattan's prime places to live, work and play."
Today Drakeford is carrying on that legacy, applying his high energy, dedicated work ethic and knowledge of the Harlem market to help many commercial tenants find exactly what they need in this competitive market.
Drakeford's new company is geared to serve a wide range of clients which include owners, developers, financial institutions, national franchises, not-for-profits, pension funds, government agencies and other private business owners looking to buy, lease or manage both retail and office space in Harlem and throughout New York City.
As a broker who knows Harlem and most of the important players, Drakeford often gets calls from downtown commercial brokers who are bargain hunting for commercial and retail properties for their clients looking to buy or lease properties on 125th Street and the rest of Harlem.
Drakeford has helped bring several tenants — representing thousands of feet of office space — to the historic Lee Building on 125th and Park Avenue. The building was owned by Giscombe Realty and sold to Savanna Properties in 2015 for $48 million.
Drakeford also recently closed an 8,300 s/f retail deal with Foot Locker at 272-278 West 125th for the landlord, United House of Prayer for All People, and many high profile retail deals for the Family Foot Care Group, Value Discount, Eres Shoes, Nicole Shops Envy Nails Boost Mobile, Pretty Girl Clothing Stores, H&R Block, Chase Bank and Foot Locker to name a few.
Today Drakeford is an active community leader in Harlem serving on the Board of Trustees of the New East Harlem Merchant's Association (NEHMA), Harlem Community Development Corp, Salvation Army Advisory Board for the East Harlem Citadel and New York College of Podiatric Medicine.
Before going into real estate, Drakeford served as director of operations for PC Ware International, a technology company.
Drakeford also served as a real estate consultant in New York City, Chicago, Los Angeles and Miami for DK Management Company of New York, which purchased PC Ware International.
---