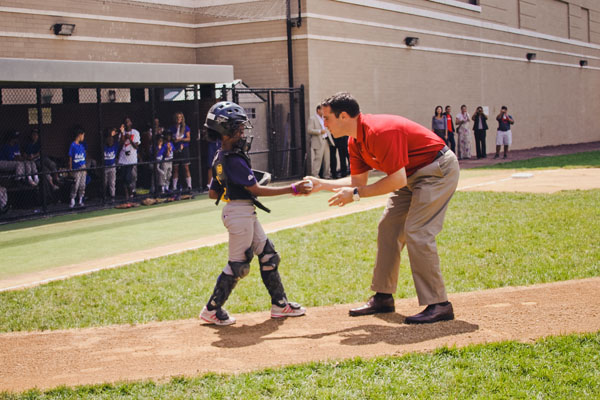 Harlem RBI will host two Girls Day celebrations for program recruitment at the South Bronx and East Harlem locations on Sunday, April 26 and Sunday, May 3 respectively from 12 PM to 3 PM. These events are free and open to all families of East Harlem and the South Bronx with girls ages 4-15.
At Girls Day, attendees will enjoy participating in softball exercises, crafts, dance contests, team building activities and more while learning about Harlem RBI's after school and summer programs.  All those who arrive with an eligible participant for program enrollment can register at the event and will be entered in a raffle.
Harlem RBI program recruitment events for families with girls ages 4-15. The day consists of arts, crafts, softball and other activities to learn about Harlem RBI Programs
Sunday, May 3 (Rain Date May 17), East Harlem, 12PM – 3PM
HARLEM RBI FIELD OF DREAMS, East 101st Street Between 1st and 2nd Avenues, New York, NY
Sunday, April 26, South Bronx, 12PM – 3PM
PATTERSON PLAYGROUND, East 148th Street between Morris and College Avenues, Bronx, NY
Rain space: PS 18 John Peter Zenger, 502 Morris Avenue, Bronx, NY
Related Articles
---
VIDEO
---
"We re-imagine, recreate, and redeem cultural omissions and misrepresentations of Blackness, for the culture. ...." This post is made in partnership with British Pathé.