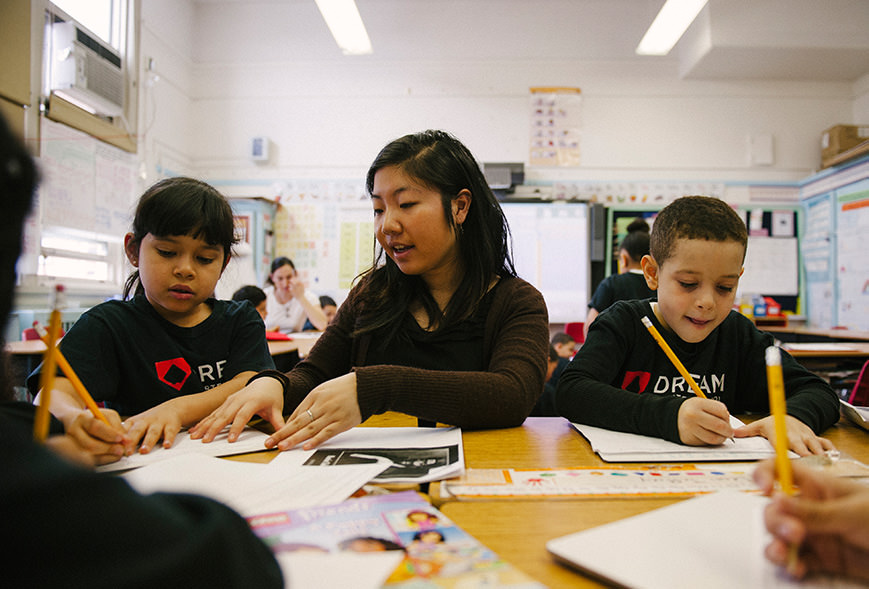 Harlem RBI celebrates the graduation of its seniors with a commencement ceremony to congratulate them on their inspiring determination and drive to succeed.
Harlem RBI works in both East Harlem and the South Bronx, areas where the average graduation rate is below 50%. This year, Harlem RBI is proud to say that 97% of its seniors have graduated, while over the past decade, 93% of those who graduated gained college acceptances.
Harlem RBI supports youth ages 5-22. Many of Harlem RBI's seniors join the organization in elementary school and move up through series of age-appropriate programs that provide them with the opportunity to play, learn and grow. The focus in elementary school is literacy while middle school students work on building positive relationships. High school students receive career advice and college access assistance. This comprehensive series, combined with their own desire to achieve, has led the seniors to defy the odds. After graduating, Harlem RBI will continue to support the   seniors through the Legends Program, which ensures they graduate college and find career opportunities.
Tuesday, June 16, 2015, 6:00-8:30pm
Harlem RBI's Field of Dreams, East 101st Street, between First and Second Avenues, www.harlemrbi.org
Related Articles
---