---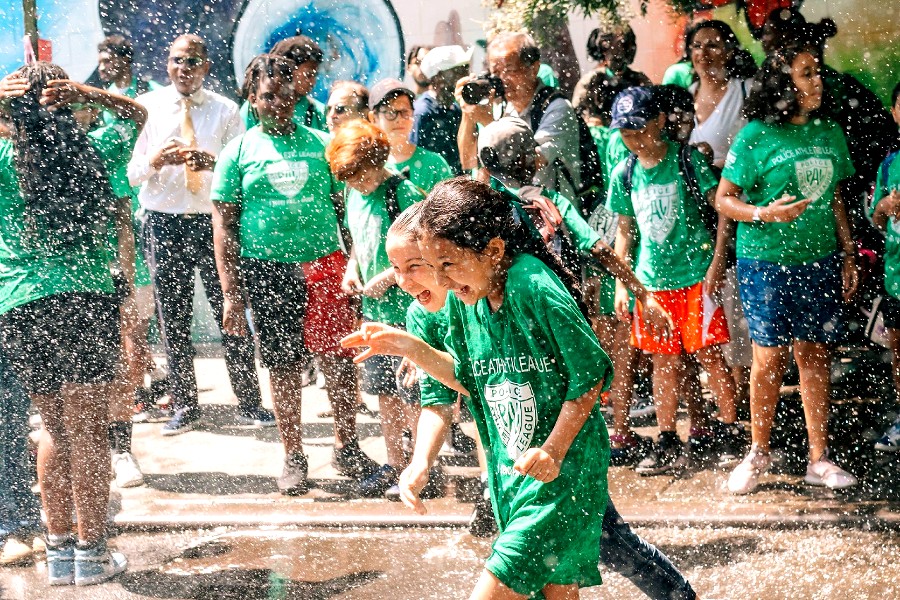 Since 1914, the Police Athletic League (PAL) has provided safe places to play and learn for thousands of children through its Summer PAL Playstreets Program.
PAL's 2023 Summer Playstreets Program takes place in public areas, such as playgrounds and parks, throughout New York City to provide children with supervised places to enjoy outdoor summer activities.
Playstreets is the signature summer program of PAL. In Manhattan, PAL Playstreets are open Monday through Thursday, 11 a.m. to 4 p.m. through August 24th, and are free to all New York City children.
PAL is operating 13 Playstreets throughout the five boroughs this summer, in addition to sports leagues, including Cops & Kids teams, and summer day camps. 
PAL 2023 Summer Playstreets locations in Manhattan include:
Sponsored by the Office of Special Narcotics Prosecutor
124th Street Playstreet at 124th Street between Morningside Park West & Lenox Avenue, In Harlem
McCaffrey Playground Playstreets at West 43rd Street between 8 Avenue & 9 Avenue, Manhattan
Sponsored By the District Attorney of New York
Audubon Playground Playstreets at Audubon Avenue between 169th Street & 170th Street, Manhattan
P.S. 155 Playground Playstreets at East 117th Street between 1st Avenue & 2nd Avenue, In Harlem.
Activities include double dutch jump rope, nok hockey, hopscotch, arts and crafts, sports, board games, educational programs, and more.
New York City's Police Athletic League
Founded in 1914, New York City's Police Athletic League is a nonprofit organization that provides recreational, educational, cultural, and social activities to 15,000 children and teens annually. For more information, please visit www.palnyc.org.
Photo Courtesy of Police Athletic League.
---