---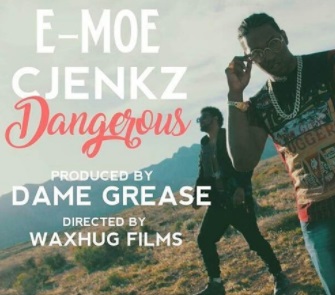 Platinum Producer and Harlem's Dame Grease has been instrumental to a number of platinum, and critically-acclaimed albums. The Harlem, New York native was critical to DMX's It's Dark And Hell Is Hot and Biggie Smalls tribute song "We'll Always Love Big Poppa", in addition to creating the Max B wave sound.
Fast forward to 2017 Grease production can be heard over the LOX new album Filthy America…it's beautiful, Raekwon's The Wild, Termanology More Politics and last month, Joe Young released Invincible Armor with Method Man and Dave East, appearing on the debut single "Crack Babies" all produced by Dame Grease. In January Grease joined The Beatnuts on their 2017 US tour on selective dates with Joe Young.
Today, we're introducing Grease new artist(s) E-Moe & CJenkz to the only no.1 Independent Label from Harlem, Vacant Lot Records. These south artist can be heard over numerous Grease beats and are gearing up to release new music and the video to "Dangerous" mix directed by Waxhug films.
Listen to Dangerous Remix below.
Related Articles
---