---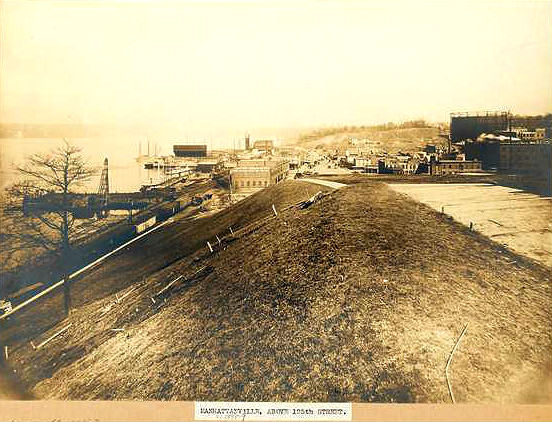 A fantastic view looking northwest at the Harlem Pier at 125th Street and Riverside Drive in Manhattanville Harlem, New York, 1890 – 1934.
The Harlem Pier was a busy place littered with gas tanks, rail road trains, shipping and boating (the Harlem Rowing Club was the birthplace of rowing in the USA), automobile factories (Studebaker) and others that line-up both sides of the Henry Hudson, from New Jersey across the pond to the entire Harlem shoreline starting at 125th Street.
Get more Harlem history at our Harlem History Facebook Page HERE.
Source. From the J. Clarence Davies Street Views Scrapbook.
---