---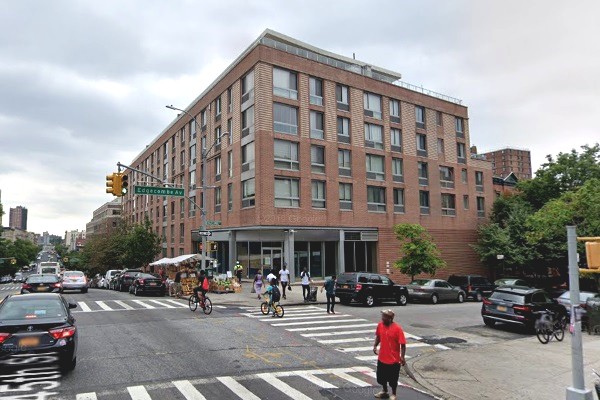 It was probably inevitable that the COVID-19 pandemic would come to this: the board at a 76-unit Harlem co-op has filed a lawsuit against a shareholder for flouting the ban on "non-essential guests" in the building during the pandemic.
The co-op board claims that Mike Seltzer, 52, a trombonist and faculty member at Columbia University's music school who owns a penthouse in the Hamilton co-op, has engaged in "outrageous and despicable conduct," the New York Post reports.
Specifically, the lawsuit claims that Seltzer has ignored social-distancing rules by hosting drug-fueled parties in his apartment at 330 W. 145th St. in Harlem, "placing the life and safety of the building's residents, some of who are elderly or who have underlying health conditions, in grave danger of serious injury and death."
Seltzer's neighbors claim that he has been sneaking unauthorized guests into the building through the basement and garage, defying security guards when confronted, and even handing out his key fob to friends.
Those friends are accused of loitering in the building, making a nuisance while under the influence of alcohol and drugs ("possibly a psychedelic," according to the suit) and even dropping drug paraphernalia in the halls.
Selter's previous roommate was found dead in the apartment last September. "The fact that a dead body was found in the apartment to which drug use and paraphernalia is continually reported by shareholders and security is deeply concerning on many levels," the court filings say.
The Hamilton's board can't boot Seltzer from the building due to the city's eviction moratorium, but it is seeking an emergency injunction forcing him to abide by the building's rules or else face arrest.
Photo credit: Harlem screenshot.
---