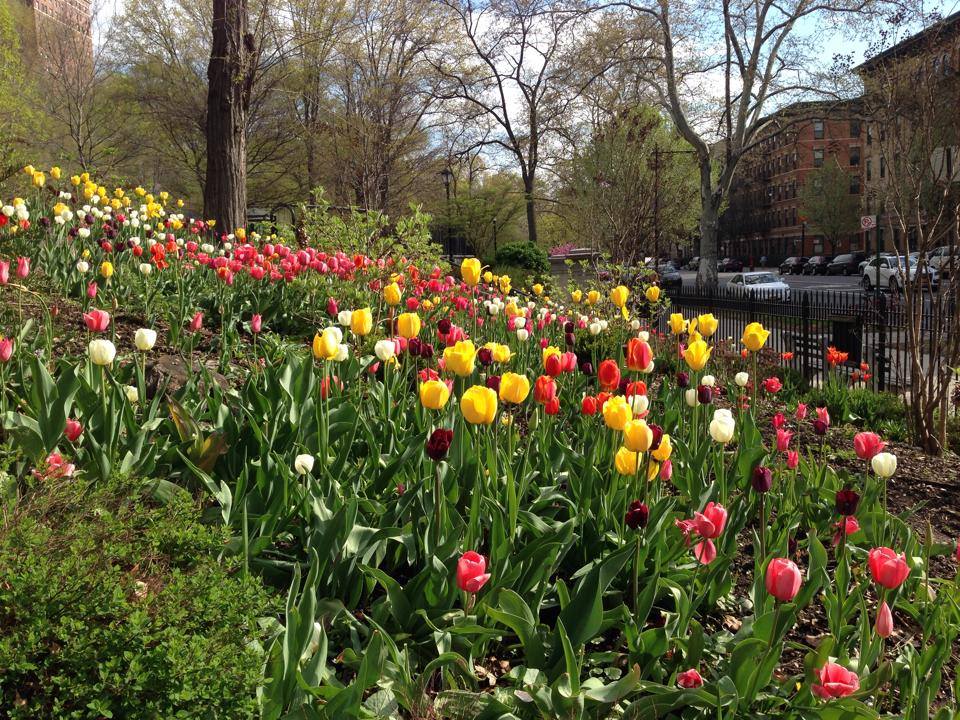 Last night, Mayor Bill de Blasio and the City Council agreed on a landmark $75 billion budget agreement. Included in the deal is a $15.5 million increase for the Department of Parks and Recreation that will address inequity in neighborhood parks.
These funds reverse a decades-long downward trend in the Parks Department's share of the city budget. In the 1960s, 1.5 percent of the City's budget went to parks. That figure dropped to 0.86 percent in the 1980s, and then to 0.52 percent by 2000.
Much of the money will be allocated to support operations. $9.75 million will add approximately 40 full-time, permanent gardeners and maintenance workers. An additional $5 million will increase the Parks Enforcement Patrol's (PEP) ranks by nearly 50%, adding an additional 75 officers. PEP officers are authorized to issue summonses and make arrests, in addition to ensuring compliance with a park's rules and regulations, and will help to create a safer environment in city parks. Nearly 2,000 major felony crimes have been reported in the 30 city parks that the the NYPD has tracked data in since it was required to so by City Council legislation in April 2008.
A final piece is a $750,000 initiative aimed at leveling the playing field for small, underfunded neighborhood parks. These dollars will provide various support services to organizations for their work in public parks, community gardens and school gardens in low- and middle-income neighborhoods. Services could include maintenance work, staff training, and the establishment, training and support of "friends of" groups.
Together these additions to the budget will ensure that all New Yorkers have a safe and well-maintained open space in their neighborhood.
Council Member Mark Levine, Chair of the Committee on Parks and Recreation issued the following statement:
"This budget provides millions to meet critical staffing needs in low- and middle-income neighborhood parks and for the first time creates an innovative citywide fund to directly support the 'friends of' groups in communities that don't have the benefit of wealthy "residents or high powered fundraisers."
Editor's Note: At the time of this posting the City Council members office could not tell us exactly how much of that money is earmarked for Harlem, but promised to get back to us with the amount.
Related Articles
---