---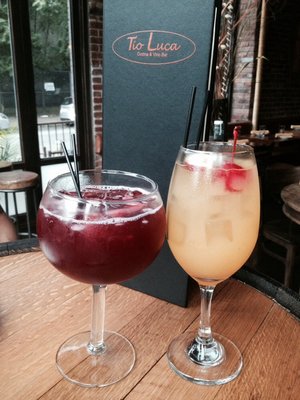 Top Bars from Across Harlem and Washington Heights/Inwood and the Bronx to Showcase best bartender skills to earn the distinction of "Best Uptown Bartender"
As the Fall heats up, bartenders uptown will be getting ready to bring their best mixing game as the Art of the Mix kicks off to crown the "Best Bartender in Upper Manhattan." Savory, sweet, lowball, highball, on the rocks, fizz? Harlem's bars will be abuzz again when uptown's top mixologists pull out their most dazzling bar skills to earn recognition as Uptown's Top Bartender.
Representing some of New York City's best uptown bars from West Harlem, East Harlem, Central Harlem and Washington Heights/Inwood, local mixologists will try to wow patrons between October 15th and 29th 2018, with creative original cocktails featuring Jack Daniel's Black and Jack Daniel's Rye. Cocktails will be available for sampling at participating bars where customers will have the opportunity to vote for their favorite beverage via Instagram @theartofthemix. Twelve finalists will be invited to the VIP event showcase where they will mix up signature cocktails in front of a live audience over a three-round battle before a distinguished panel of judges. The grand showdown showcase will take place on November 5, 2018, at The Museum of New York City from 6 pm to 10 pm.
The Art of the Mix VIP Showcase is presented by Harlem Park to Park, Good Ice Marketing and is powered by Jack Daniel's. The Showdown Finale includes 3 rounds of competition, culminating in a final round where the final 2 contestants will be asked to create a Jack Daniel's cocktail using surprise ingredients, a la "Chopped" for the winning title. Drinks will be judged on creativity, taste/complexity, originality and their crowd-pleasing factor. In addition to the drinks, top Uptown DJs will face off for a classic battle of Hip Hop classics, also featuring rounds, including tunes from the 80s, 90s and a final freestyle round.
"Harlem's nightlife/bar scene has developed tremendously in the complexity and originality of offerings and concepts. From rum-based craft cocktail bars to craft brew beer gardens and speakeasies, we are able to offer comparable entertainment options to what one has downtown," said Harlem Park to Park Executive Director, Nikoa Evans-Hendricks. "Promotions like these help us better showcase those offerings in a fun and community driven light."
"We also have an opportunity to highlight the amazing beverage talent that these establishments are attracting throughout the uptown community," added Karl Franz Williams, founder, and CEO of Good Ice Marketing and owner of mixology bar 67 Orange Street and rum restaurant and bar Solomon and Kuff. "Harlem and Washington Heights are not only attracting top restaurants, but both neighborhoods are also attracting and grooming amazing beverage talent. This competition will help generate some visibility for this talented group while providing some exciting entertainment for the neighborhood."
For more information, visit www.theartofthemix.com
Editors' Note: Please drink responsibly.
---