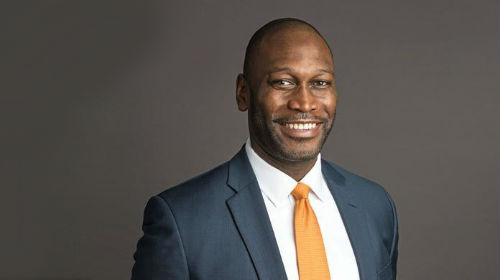 NYC Department of Small Business Services (SBS) Commissioner Gregg Bishop today announced $1.17 million in grant awards to community based development organizations (CBDOs).
The grant awards will be used to boost underserved neighborhoods through community development projects.The awards, funded by SBS' Avenue NYC initiative, will be used to strengthen CBDOs capacity to carry out tailored, multi-year commercial revitalization programs in low- and moderate-income communities. This is the first year that Avenue NYC is awarding grants for multi-year program commitments in an aim to enhance the capacity of CBDOs to understand local neighborhood needs and deliver impactful community development projects. Grantees will be awarded up to $100,000 per year for up to three years.
"As New Yorkers, we take great pride in our neighborhoods, which is why the City is committed to empowering community-based organizations to strengthen and preserve their neighborhoods," said Gregg Bishop, Commissioner of the NYC Department of Small Business Services. "With these new multi-year awards, we've taken this commitment to the next level by funding valuable commercial revitalization projects for up to three years."
The Harlem Park to Park Initiative is one in nine CBDOs have been selected to receive new multi-year grant awards.
Avenue NYC Success
Last year, the Jerome Gun Hill Business Improvement District (BID) was awarded funding through Avenue NYC to execute a comprehensive marketing campaign to attract new businesses and investment on East Gun Hill Road to meet the needs of local residents. The grant funding was used to create a business attraction program that incorporated community assessment surveys to determine retail needs, promotional materials to showcase vacancies in the district, and successful broker breakfast events to connect local brokers and potential businesses to local property owners. By combining new data and technological capabilities with the broker events, the BID determined the need for healthy and diverse food options in the district. At the end of the project's completion, nine new businesses were successfully attracted in high-demand sectors to the commercial corridor.
"I am thrilled that the SBS has chosen both the Mosholu Preservation Corporation and the Kingsbridge Riverdale Van Cortlandt Develop Corporation from District 11 as recipients of the Avenue NYC 2018 Grant," said Council Member Andrew Cohen. "Over the years, these local community based development organizations have built strong relationships with community members and provided free and diverse programming while working to revitalize the surrounding neighborhoods. I look forward to seeing how the Avenue NYC Grant along with the continued partnership between SBS and our local community organizations will deliver more sustainable economic growth to the northwest Bronx."
"I am delighted that Chhaya Community Development Corporation has been awarded an AvenueNYC grant," said Council Member Daniel Dromm. "Chhaya CDC delivers a wide array of services to my constituents; that includes helping low and middle income Queens residents navigate through the many challenges that prospective home buyers face. This grant will empower Chhaya CDC and other CBDOs who serve those who might otherwise be forced to live in the margins of society. I applaud SBS for lifting up traditionally underserved neighborhoods in this manner."
"As we work to revive long-forgotten communities and their commercial corridors, it is critical that we lift up the small businesses on the ground today and make new opportunities for potential business owners," said Council Member Donovan Richards. "I look forward to working with the Rockaway Business Alliance to support our local organizations and create solid community development projects in the Arverne and Edgemere neighborhoods where there is a great need for commercial revitalization. I'd also like to thank SBS Commissioner Bishop for investing in our communities and the organizations that serve them."
"The Rockaway Business Alliance (RBA) played an instrumental role in our resiliency efforts in the years following Superstorm Sandy," said Council Member Eric A. Ulrich. "The organization is committed to creating a welcoming environment where local businesses can thrive. I am thrilled that SBS has invested in our community by awarding RBA with this much-deserved grant."
"I am extremely excited to congratulate both Flatbush Development Corporation and Midwood Development Corporation as they are awarded Avenue NYC grants," said Council Member Jumaane Williams. "These groups have been providing exceptional, vital services to the people my district for many years, for which they have my immense gratitude; I have been proud to work alongside them as an elected official. With these new resources being allotted, I look forward to continuing to work with them on the commercial revitalization of the community that we share. My thanks to SBS for recognizing and supporting the extraordinary work that these groups have been doing, and for helping to ensure that this work will continue for years to come."
---
---
To see the entire list CBDOs past and present can be found at nyc.gov/avenuenyc.
For more information on all SBS services, go to nyc.gov/sbs or call 311.
Related Articles
---