---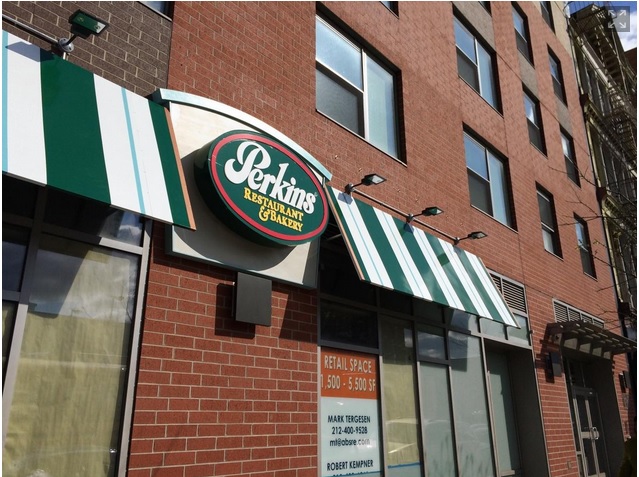 That's right, the Harlem pancake war is about to sizzle. Tennessee-based Perkins Family Restaurant & Bakery is opening its first Manhattan outpost on the Main Street of Black America and one block from rival IHOP.
The latest corporate addition to the uptown landscape, whose kitchen will start whipping up gut-busting grub by mid-May, joins the already saturated Harlem breakfast-food scene highlighted by such famed culinary bastions as Sylvia's and Amy Ruth's.
"There is competition everywhere — whether it's in Harlem or Des Moines, Iowa," said Bob Winters, co-owner of the new 168-seat eatery.
"We have a full bakery," he added. "Everything we sell is baked on the premises. We are much more than a pancake house."
Perkins, a 56-year-old staple of suburbia with 410 locations scattered across 33 states and Canada, already has three spots on Staten Island.
---