---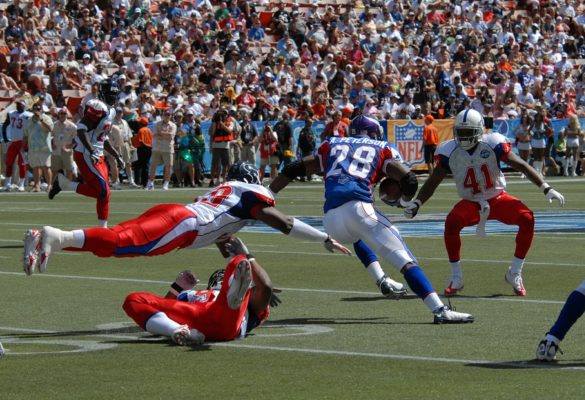 Deadline reports that if you were planning on watching Sunday Night Football this week on NBC as you readied to ring in the New Year, you'll need to make other plans. The NFL has canceled the final SNF game of the season, which would have aired on New Year's Eve. It would have been the first Sunday night football game on New Year's Eve since 2006, when the Chicago Bears hosted the Green Bay Packers.
The reason why can be summed in up in one word: Ratings.
The reason why can be summed in up in one word: Ratings.
The traditional night-game finale usually ends with two playoff contenders. The NFL hadn't yet decided which teams would play in the Sunday night game, but none met the criteria for a must-watch showdown. It's also New Year's Eve, and would likely draw fewer eyeballs than usual. Instead, the afternoon will be blanketed with grid-iron coverage, with seven games scheduled for 1 PM and an unusual nine games scheduled for 4:25 PM kickoffs, with no 8:30 PM game this year.
"We felt that both from a competitive standpoint and from a fan perspective, the most fair thing to do is to schedule all Week 17 games in either the 1 p.m. or 4:25 p.m. ET windows," NFL senior vice president of broadcasting Howard Katz said in a statement to media outlets. "This ensures that we do not have a matchup on Sunday Night Football on New Year's Eve that because of earlier results has no playoff implications for one or both of the competing teams."
All of Sunday's games will be broadcast on CBS or Fox. There has been no immediate comment on whether the network will be compensated for the lost broadcast. In its place, NBC will air Dateline NBC from 7-9 PM and The Wall from 9-11 PM. Unlike other weeks of the season, the NFL has the sole discretion about the scheduling of the final Sunday night game of the year.
The move brings to a close what has been a tough year for the NFL and ratings, which are down 9% from 2016.
---