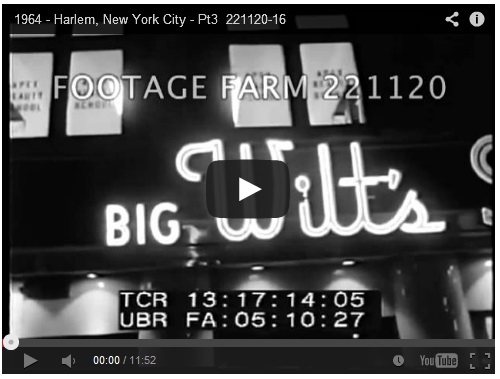 Great video from Youtube documenting Harlem's history at night along 125th Street like in 1964.
Fantastic places like the Club Lido Bar, Sugar Rays, Harlem Moon, Chow Mien at the Savoy, Count Basie's, the West End, Leos, and the Apollo of course.

Including the the Baby Grand, Bar Bermuda, Hollywood Cafe, Bolivar Bar, Silver Rail, Adlers, and Grill, Wilts, Mount Olivet Church, all along the streets of Harlem, NY.
It's great to see how lit up Harlem was at night – looks like 42nd Street. The video does not have audio, but we hope you enjoy it.
Related articles
Related Articles