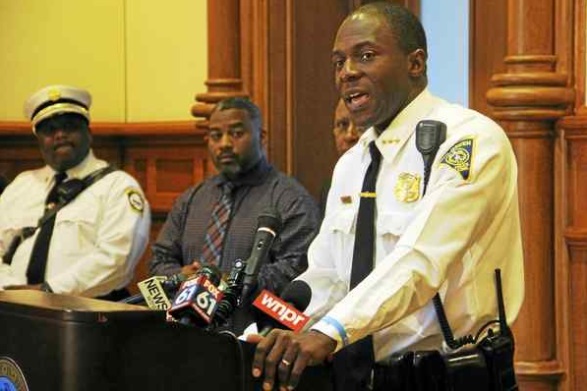 The interim chief of New Haven's police force is set to take the position full time. Harlem native Anthony Campbell will be sworn in as New Haven police chief on June 2, 2017. Campbell moved to New Haven, CT more than 25 years ago to attend Yale.
He told local station WVIT-TV that he considered the priesthood after graduation, but instead applied to the local police force. Campbell was named interim chief after former police chief Dean Esserman stepped down last summer after being put on disciplinary leave.
The New Haven mayor's office says that Campbell was one of three finalists for the position.
Related Articles
---
VIDEO
---
"Dr. Harry Delany is a renowned Harlem born and raised surgeon, the son of the great jurist and civil rights leader, Hubert Delany...." This monthly post is made in partnership with Harlem Cultural Archives.