---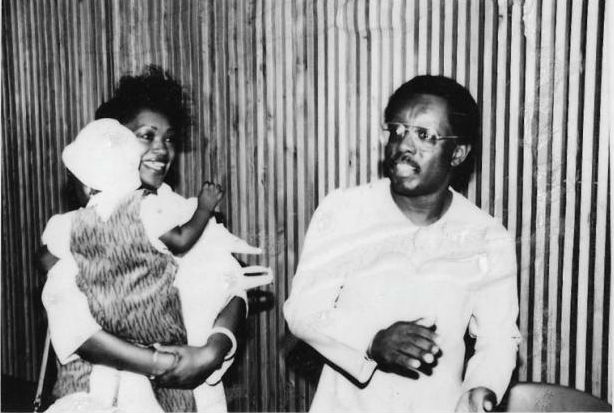 Harlem is bidding farewell to an indefatigable freedom fighter and pan-African activist who waged a decades-long battle for black empowerment at home and around the world.
Elombe Brath died Monday night at Amsterdam Nursing Home in Harlem. He was 77.
Brath, the Brooklyn-born pioneer who grew up in Harlem and Hunts Point, founded the Patrice Lumumba Coalition in 1975.
The Harlem-based group spread word of the ongoing struggle against oppression in Africa and mobilized local support in the fight against apartheid.
He lived his life doing what he loved. He wanted global fairness for people around the world.
In 1977, the group organized a much-publicized boycott of "Ipi Tombi," a South African musical that was being produced on Broadway, for allegedly exploiting African artists and culture and presenting a false portrayal of life under apartheid.
"He lived his life doing what he loved," said his son Cinque Brath. "He wanted global fairness for people around the world."
He was one of the top organizers when Harlem welcomed Nelson Mandela, in 1990, and a strong advocate for the Central Park 5.
Brath suffered several strokes, and had been living in the nursing home since 2009.
Four of his seven children and his wife, Helene Nomsa Brath, were at his side when he died.
Among the thinkers whom Brath counted as influences: Marcus Garvey, Malcolm X, Carlos Cooks and his cousin, Clenell Wickham, who waged a political battle on behalf of working class blacks in colonial Barbados as an editor of The Herald, a Barbadian newspaper.
He fought to eliminate usage of the term "negro" and, in 1961, launched a "Black is Beautiful" campaign with a series of Afrocentric fashion shows featuring African-American women who were known as the Grandassa models and sported voluminous afros.
"Elombe was a tireless and genuine fighter for civil and human rights," said Herb Boyd, a journalist, historian and educator. "His voice was a clarion call to the revolutionary struggle and commitment."
Brath's activism extended to the realm of music. With his brother Kwame, he created the African Jazz-Arts Society & Studios in Harlem, in 1956, to highlight the genre's African identity. He also worked as a graphic artist at WABC-TV, and served as a consultant on African affairs for the late local television host Gil Noble.
"He's not just a local hero," said state Sen. Bill Perkins, who honored Brath last year. "He's an international hero."
A funeral will be held at 10 a.m. May 31 at the Abyssinian Baptist Church, 132 Odell Clark Place (source).
Related Articles
---