---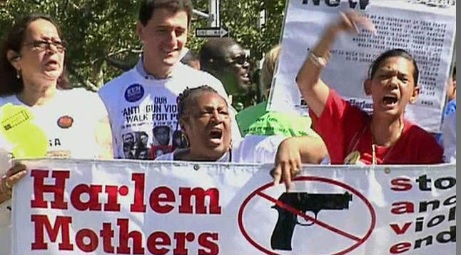 Harlem Mothers S.A.V.E. and Families for Safe Streets Come Together to Demand Action on Leading Causes of Injury-Related Deaths in New York City.
Traffic violence and gun violence have long been leading causes of injury-related fatalities in New York City. People are dying nearly every day from these preventable tragedies. Communities across the city are saying "enough!"
Harlem Mothers S.A.V.E., whose members have lost children to gun violence, have dedicated their lives to prolonging life among New York City's youth by preventing gun violence and its social causes and costs through activism, education and victim services.
Now, Harlem Mothers S.A.V.E. is coming together with Families for Safe Streets, a group of New Yorkers who have lost loved ones or been injured in traffic crashes.
Transportation Alternatives is joining both organizations on Thursday, June 11th for the Walk for Life, to send a message that the killings and preventable traffic deaths need to stop, and we need to take responsibility for our community as a community, block by block.
Thursday, June 11 at 2 pm
March starts at 306 West 128th Street (between Frederick Douglass Boulevard and St. Nicholas Avenue) and continues to 155th Street and Frederick Douglass Boulevard
Manhattan
Related Articles
---