---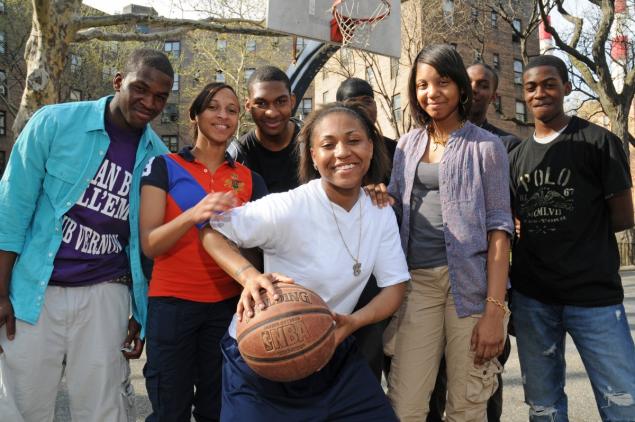 The 20-year-old brother of late hoops star Tayshana (Chicken) Murphy was convicted of murder and conspiracy Thursday after a two-month gang trial in Manhattan.
Jeers erupted in Manhattan Supreme Court when the jury foreman said Taylonn Murphy was guilty of charges that could put him behind bars for life.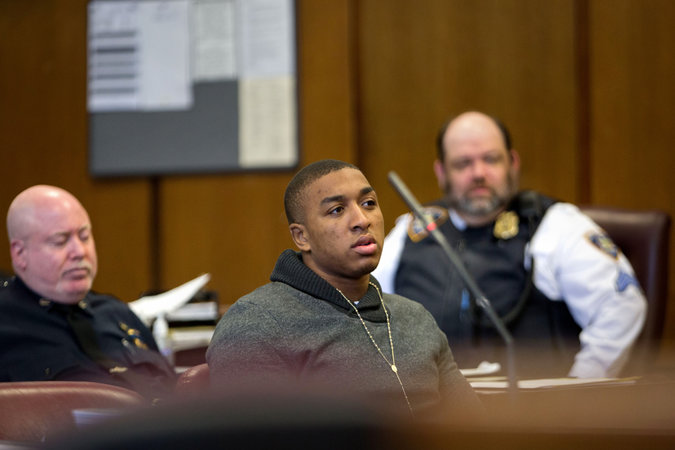 The hysterical wailing of Murphy's mother, Tephanie Holston, rang through the courtroom and put the verdict reading on pause as she was ushered into the hallway.
Her dramatic cries could be heard in the courtroom from the hallway for the next several minutes.
Murphy was one of 103 gang members charged in 2013 in a massive gang conspiracy case — the largest in city history.
The case focused on a violent and unending rivalry between young residents of the Grant and Manhattanville Houses, which are adjacent to each other in Harlem.
Prosecutors said Murphy killed foe Walter Sumter after the victim mocked his sister's death in a YouTube video.
Photo credit: 1) At trial, Assistant District Attorney Andrew Warshawer told jurors that they should not feel sympathy for Murphy because of his sister's death. 2) Taylonn Murphy, a member of the 3 Staccs gang in the Grant Houses, a public-housing project in West Harlem, during his trial. CreditKevin Hagen for The New York Times.
Related Articles
---