---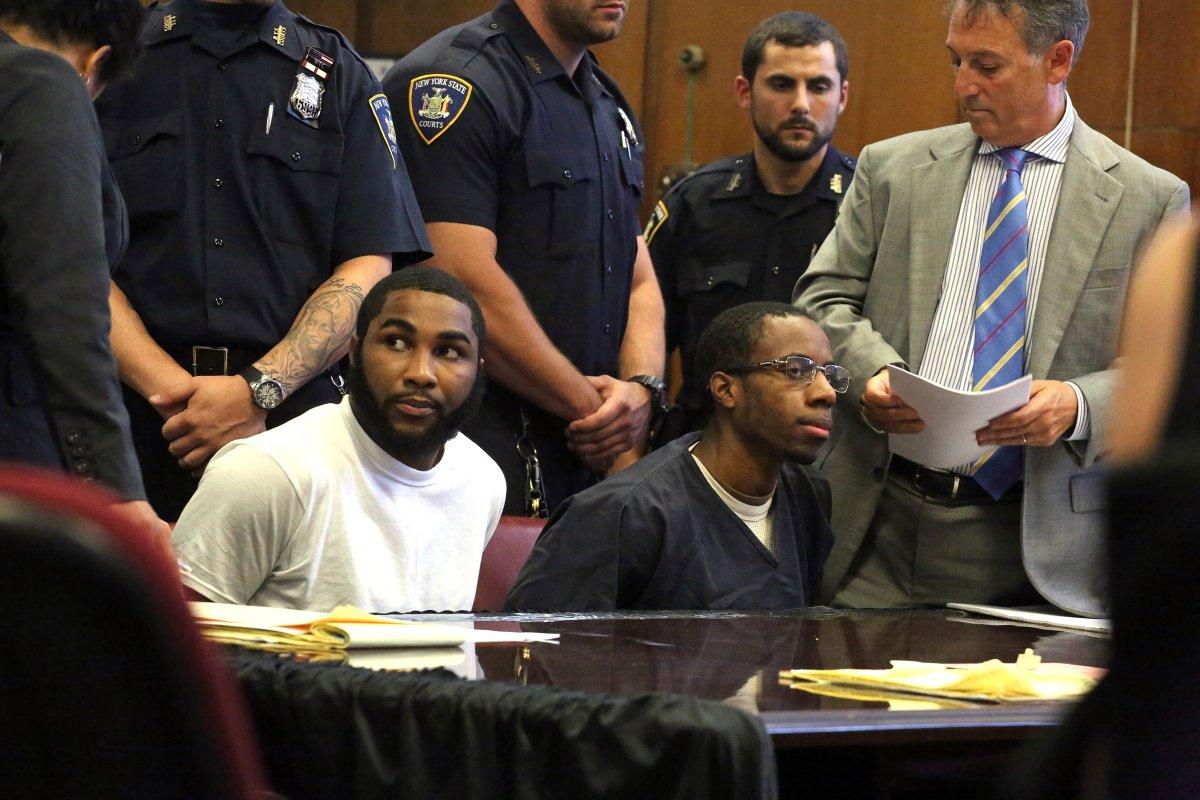 A man already facing murder charges in a slaying on Super Bowl Sunday in Harlem has been linked to a second murder in the neighborhood — this one more than three years earlier, police said Tuesday.
Carl Moore, 25, was hit with new murder charges in the June 16, 2011, killing of Kwabena Poku, 23.
Moore was stewing in a jail cell when cops investigating Poku's death caught up to him. He was awaiting a court date for a 2015 attack in which he allegedly killed one man and wounded others.
Moore and Chavarr Gilliam, both 24, gunned down 28-year-old Shadale Graham while injuring two pals and two 21-year-old women in their company on Broadway near W. 136th St.
Graham and his friends had been watching the Super Bowl at a bar and were followed by Moore and Gilliam to a takeout restaurant nearby on Feb. 1, 2015, prosecutors said.
Both armed, Moore and Gilliam opened fire, striking Graham in the back of the head, according to prosecutors.
Police say 3½ years earlier, Moore fatally shot Poku twice in the chest as he sat on the stoop of his W. 124th St. building just before 9 p.m.
He later died at Harlem Hosptial, cops said to our source.
Moore and Poku had argued before the shooting, but it was unclear what the dispute was about, police sources said.
Moore's arraignment for the 2011 killing was pending Tuesday.
---