---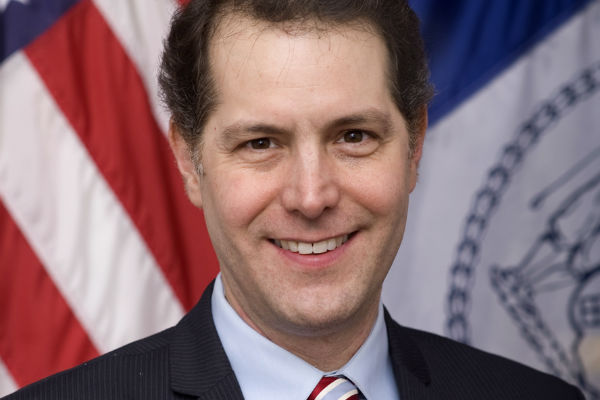 Yesterday, NYC's elected officials Representative Grace Meng, Council Member Peter Koo, and Harlem Council Member Mark Levine.
They have joined prominent Chinese doctors and Chinese community leaders to re-launch SOMOS's State of Chinese Health.
After months of COVID-fueled threats to Chinese New Yorkers' physical and mental health, community doctors make the case that they must be at the forefront of vaccination implementation.
Together, doctors and elected officials discussed the barriers to health equity facing the city's fastest-growing community – including language differences, scarce data, insurance status, the myth of the model minority, and the violent racism unfortunately antagonized by many in leadership today.
Elected officials and doctors discussed the crucial need for data like that provided by the State of Chinese Health to inform healthcare policy in New York and nationwide, as well as the critical role of community doctors in providing culturally competent care as we approach the vaccination phase – a rollout that will pivot on trust in healthcare professionals and community-based outreach led by doctors who speak the same language and understand the culture of patients they have treated for generations.
"Since the beginning of the COVID-19 crisis, Asian Americans have been forced to endure disgusting acts of prejudice and bigotry, consisting of everything from verbal assaults to physical attacks," said U.S. Rep. Grace Meng (D-Queens). "This anti-Asian sentiment has been extremely alarming. The amount of hatred against Asian Americans continues to be staggering, and it has taken a huge toll on our community, both mentally and physically. Much of this ugliness has been fueled by the disparaging rhetoric that has come from President Trump, GOP Leader Kevin McCarthy, and other high-ranking Republicans. Their use of derogatory and demeaning terms like 'Chinese virus,' 'Wuhan virus,' and 'Kung-flu,' threatens the safety of the Asian American community. So many Asian Americans continue to live in fear following the dramatic increase in threats and attacks against those of Asian descent. It has got to stop."
Council Member Peter Koo stated, "There are unique health and wellness challenges inherent to the Chinese community that would continue to go unaddressed if it were not for important reports like the State of Chinese Health. This year's pandemic has awakened our society to the importance of healthcare, so it is critical that we do not neglect the systemic health disparities that continue to pervade our communities. Many thanks to SOMOS for doing a deep dive into these concerns and recognizing that every community in New York City has individual needs that need to be examined and studied to ensure the good health of all."
"Getting everyone vaccinated will not be quick or easy but building trust and confidence among New Yorkers in communities of color is going to be key to success…"
"Culturally competent, multilingual community-based medicine is more important now than ever as we enter the vaccination stage of our battle against COVID," said Council Member Mark Levine. "Getting everyone vaccinated will not be quick or easy but building trust and confidence among New Yorkers in communities of color is going to be key to success. The people best positioned to do that are doctors and health professionals who are on the ground, some even from the very communities they are serving, who speak the languages and have the cultural competency to best serve this diverse city. No organization in the city is more equipped to do that than SOMOS. We're going to be needing them and relying on them a lot in the months to come."
Most of the working class that lives in Asian, Latino, Black neighborhoods and work in restaurants and grocery stores – those people lost their jobs and they can't support their families.
"SOMOS has set up more than a hundred testing sites to serve the community – poor communities, immigrant communities – and delivered food to the same people because we see so many people who lost their job. Most of the working class that lives in Asian, Latino, Black neighborhoods and work in restaurants and grocery stores – those people lost their jobs and can't support their families. Because our leadership so strong and intent on serving the communities, we make a great impact in the fight against the pandemic. We are grateful to be a part of that," said Dr. Henry Chen of SOMOS.
These doctors who work with us went into the battlefield knowing that they won't be paid and also that their life could be cut short. We could die. In fact, we lost some of the doctors, we lost employees, we lost family members. And we would do it again if we had to. We came for the American dream and that's part of it – to sacrifice ourselves and our experience. We know that's the right thing to do. We take care of the poor, feed the hungry, cure and care for the sick, and treat others the way we want to be treated. If you do that, you never fail," said SOMOS Chairman Dr. Ramon Tallaj.
Fast Facts:
The Chinese community is one of the most vulnerable and underserved segments in the city. Nearly a fifth live under the poverty line, a third lack citizenship, and nearly two-thirds have very limited English proficiency.
Chinese New Yorkers are not as healthy as they think. Nearly 80% of the 300 Chinese New Yorkers polled in a citywide survey state they are "healthy" and "have a healthy lifestyle"—and yet a whopping 70% have been diagnosed with a health condition.
COVID-19 claimed more than 2,000 lives within our Asian communities, not including some of the undocumented immigrants whose names never made it on the list. The hospitalization rate of Asian Americans patients was 20% higher than white, non-Hispanic patients and Asian patients were 53% more likely to die.
A video recording of the press conference can be found here and the official State of Chinese Health website, including the updated report, can be accessed here.
SOMOS and SOMOS US form the foundation of an innovative, value-based care network of over 2,500 diverse physicians and health care providers serving nearly 1 million people in New York City.
SOMOS has created a new model of quality healthcare on behalf of the most underserved communities of the United States, a model based on cultural competency, increased access and the ability of community-based medicine to successfully address the social determinants of health.
SOMOS is the shared vision of Dr. Ramon Tallaj and Henry R. Muñoz, III, a doctor and a designer, working together to create institutional change.
This year, SOMOS doctors and healthcare workers have been on the front lines of the COVID crisis since our Latino and Asian doctors working in the neighborhoods of New York saw the escalating illness and mortality rates in the inner city.
SOMOS established over 60 trilingual testing sites, in New York, Florida, Texas, and Georgia, and is providing treatment, health education, and millions of meals to those who need to care the most.
SOMOS commissioned the first national polling data on the impact of this pandemic on the health, economic and educational wellbeing of the Latino Community in the United States.
---