---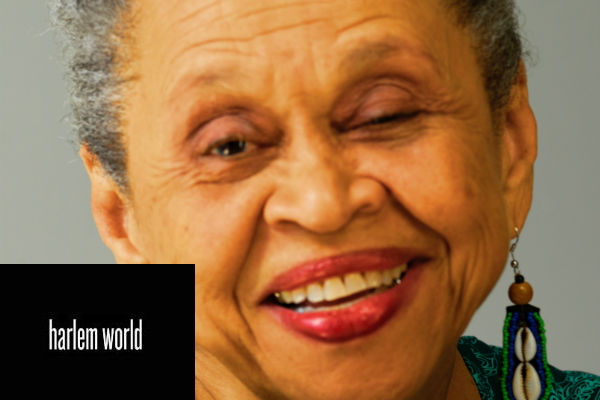 Listen to Harlem legend, educator, mother, Rudean Leinaeng, as she talks about her new book Coal, War & Love
, the Harlem Writers Guild, the Hall of Fame and more with special guest host historian and co-founder of Harlem Cultural Archives Glenn Hunter and host Danny Tisdale, on The Danny Tisdale Show.
Rudean Leinaeng
Born and raised in New York City, Rudean Leinaeng
received a BA degree in Chemistry from Hunter College and an MS from New York University.  She was a professor at Bronx Community College where she taught for 30 years.  During the 1970s, Leinaeng lived in Dar es Salaam, Tanzania for two years with her super talented sons Lyle and Thomas.  After participating in the struggle for a free South Africa during the 1980s as a member of Women for Racial and Economic Equality, she and her husband Pule Leinaeng, an African National Congress
activist, took up residence in Bloemfontein, South Africa.  In 2002, she co-produced the acclaimed documentary film, Twelve Disciples of Nelson Mandela
, which her son Thomas Allen Harris produced and directed.  The film centers on her husband and his young comrades who, in 1960, were the first group to leave Bloemfontein and go into exile.  In 2012, she was inducted into the Hunter College Hall of Fame for her activism and leadership.
Visit  www.tulipbudpress.com
Glenn Hunter
Harlem historian Glenn Hunter, Harlem Cultural Archives, Co-Founder and Co-Executive Director. Other co-founders Ken Sargeant and Keith Hunter. Glenn is a career educator who specializes in math and information technology. And an Adjunct Lecturer at Baruch College and a tireless community organizer devoted to Harlem.
Visit https://www.harlemcultural.org
Listen to the conversation below:
All on this week's edition of The Danny Tisdale Show; the Saturday morning radio show hosted by businessman, award-winning visual artist, educator, and former Harlem Community Board member Danny Tisdale.
Check out more great Harlem World Podcast interviews on our Youtube channel, itunes and download them wherever you get your podcasts.
Please share.
---