---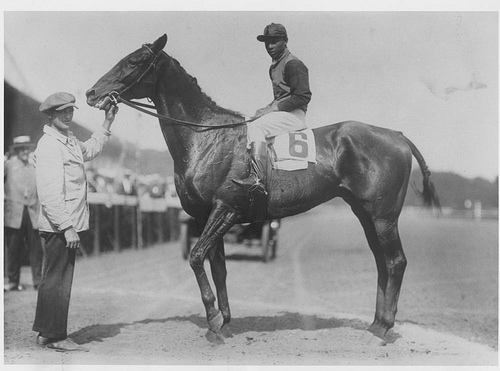 ROW ENTERTAINMENT announced today it will produce Harlem's Second Annual Kentucky Derby Gala on Saturday, May 3, 2014 from 4pm to 8pm at  Settepani Restaurant (196 Lenox Avenue @ 120th Street) in the heart of historic Central Harlem.  This wildy-popular derby day party will be co-hosted by America's Best Racing, Too Black Too Fast Triple Crown Tour  and The Black Turf Project incorporating a live art exhibition and auction, contests for best hat and best dressed male as well as female, live music and more. Advance registration of $45 is required by April 30th. A portion of the proceeds will benefit The Black Turf Project.
"Preserving our Southern culture and traditions are at the heart of the Harlem Community. Through this celebration and other events that we produce throughout Harlem, ROW ENTERTAINMENT hopes to re-energize the music scene and create opportunities for our neighbors to enjoy sophisticated events while paying homage to the history and diversity of Harlem – old and new." explained the event's producer and founder, Rob Owens of ROW ENTERTAINMENT.
The entire community is invited to attend this derby event. Advanced registration is available online at www.harlemderby.com or by visiting the restaurant prior to April 30th.
A derby hat preview/trunk sale will be held at Settepani on Sunday, April 27th and Thursday, May 1st for those interested in purchasing hats prior to the event. Press/Media welcome with advance notice.
2ND ANNUAL HARLEM RUN WITH THE ROSES: KENTUCKY DERBY GALA
SATURDAY, MAY 3, 2014 / 4PM to 8PM
SETTEPANI RESTAURANT, 196 LENOX AVENUE @ 120th STREET
CELEBRATE THE 140th RUN OF THE KENTUCKY DERBY & HONOR THE CONTRIBUTIONS OF AFRICAN AMERICANS TO THOROUGHBRED RACING
RSVP: $45 ADVANCE REGISTRATION BY APRIL 30 AT HARLEMDERBY.COM  
Photo credit: Oliver Lewis, First African American Jockey to Win the Kentucky Derby – 1875.
---