---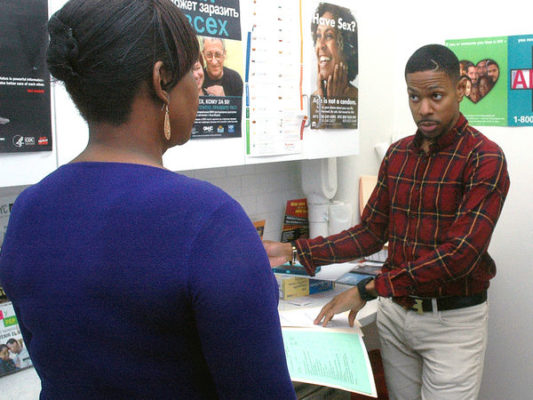 Tuesday, June 27, 2017 marks the annual National HIV Testing Day, and The Alliance for Positive Change will be out in force encouraging New Yorkers to play their part in ending the HIV/AIDS epidemic. The Alliance will be conducting free and confidential testing at several Duane Reade/Walgreens locations; the organization's headquarters in Midtown; and its community centers in East Harlem, Washington Heights, and the Lower East Side.
"Years ago, a positive HIV test result was a death sentence. That's no longer the case. With early diagnosis, many can live long, healthy lives with HIV. We are still battling the stigma of a positive HIV test result, and that can deter people from getting tested. But to end this epidemic it's imperative for everyone to know their status and be connected to early treatment and care—or prevention services," said Sharen Duke, Executive Director of The Alliance for Positive Change.
Free HIV testing. Know your status. Early diagnosis is crucial to maintaining good health. Testing is free, confidential, and quick (less than an hour); and the Alliance provides counseling for treatment and prevention.
Duane Reade/Walgreens stores at 300 W. 135th Street, 1 Penn Plaza, and 194 E. 2nd Street, Tuesday, June 27, 2017, from 3:00 to 7:00 p.m.
At Alliance locations in Harlem:
CASA Washington Heights at 2036 Amsterdam Avenue from 10:00 a.m. to 6:00 p.m.
Keith Haring Harlem Center at 315 E. 104th Street, Suite 1 from 10:00 a.m. to 3:00 p.m.
There are more than 1.2 million people in the United States living with HIV.
It is estimated that twenty percent of infected New Yorkers do not know they are infected.
The goal is zero new infections. To get there, everyone—especially those at high risk—must be tested.
For more information about the Alliance, visit www.alliance.nyc
Via source
Related Articles
---