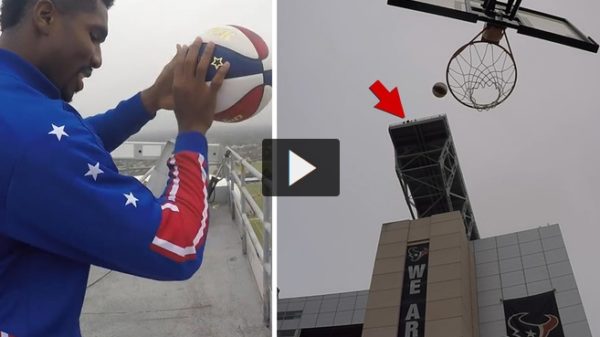 Only from Harlem! In what might be the greatest trick shot video ever, Harlem Globetrotters star Bull Bullard took off in a helicopter at Morey's Piers in NJ … and sank a shot from 210 FEET in the clouds!!
The Globetrotters claim the shot is a world record — the highest shot from an aircraft ever!
It's just another highlight in a string of incredible trick shots from the Globetrotters — who've also done it from land, sea and a roller coaster.
Here's the video:
Related Articles