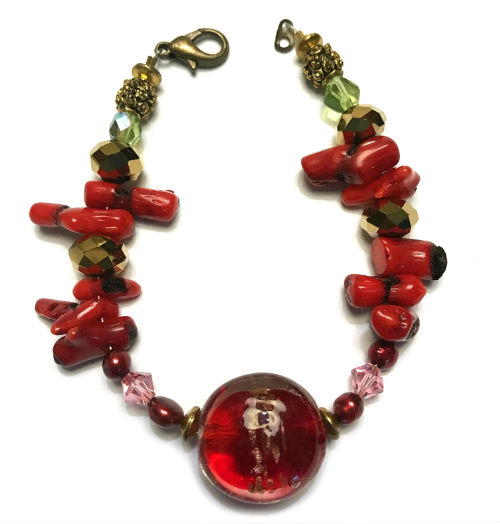 The Harlem Girl Bracelet is a one-of-a-kind handmade bracelet with a rare glass bead as the center piece, included with curated pearls, bamboo coral, crystals, antique gold metal disks, gold beads, gold metal filigree beads, and a 7.5′ clasp.
Designed by Mon Jon Designs for Harlem World Magazine's Harlem World Shop.
Price: $ 375 
No related posts found...