---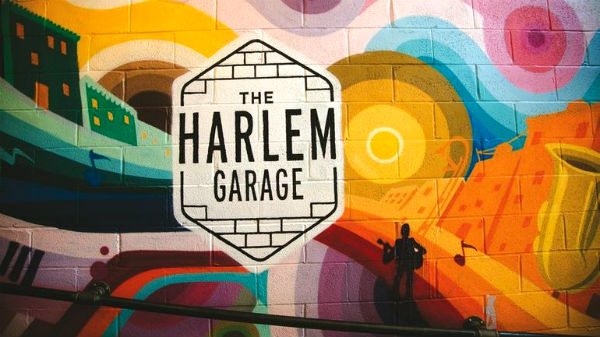 The Harlem Garage was a neighborhood darling when the co-working space opened nearly three years ago on West 118th Street. But it will close its doors on June 28—a victim of the neighborhood's rising fortunes and, some members claim, mismanagement.
The closing is the lone failure for a small-business incubator program begun under Mayor Michael Bloomberg that aimed to grow small businesses in neighborhoods that needed private-sector investment.
Several Harlem Garage members say its operator created a difficult environment that started with an uncooperative front desk and working hours that were unrealistic for entrepreneurs.
The operator, Manhattan-based MicroOffice Solutions, says the site was too small to be profitable and now faces too much competition to continue.
"It's hard to make money on a small space," said David Rotbard, cofounder of MicroOffice, which has co-working sites in Chelsea and the Flatiron district. In February, he told members he could not cover his $21,000 monthly costs, including the $13,000 rent. In April, he announced he would let the lease expire at the end of June.
"We always knew it would not be great revenue," Rotbard said. "We built it to help put Harlem on the map." At its peak the garage had about 50 members, he said, well short of its 150-member capacity. Still, it has incubated about 200 businesses, some of which, like real estate brokerage Harlem Properties, have since moved into their own spaces.
The Harlem Garage was one of 17 small-business incubators seeded by the Bloomberg and de Blasio administrations to build an entrepreneurial community in neighborhoods where business wasn't investing.
MicroOffice received a three-year, $250,000 grant from the city's Economic Development Corp., of which $214,000 was paid out. The money helped turn a one-story parking garage into a high-ceilinged, 5,000-square-foot space with exposed brick and natural light. 
A dedicated desk cost $300 per month, with a 10% discount for women and minorities—a bargain compared with the $400 to $500 charged downtown. Entrepreneurs who flocked to the site had few complaints, other than about the occasional freezing temperatures in winter. "It was flexible, the open floor plan made it easy to collaborate and it was affordable," said Naomi Hersson-Ringskog, co-founder of No Longer Empty, which turns vacant spaces into art exhibits. She rented four desks for the space's first eight months, when she had a project in the area.
Nighttime staffing proved costly
Hersson-Ringskog didn't mind that the site wasn't open after hours. But other members say that the 7 a.m.-to-7 p.m., Monday-to-Friday schedule limited its appeal. "You have to be able to accommodate members," said Keith Longmore, a web publisher and founding member who moved out late last year. "If you look at WeWork, those guys are open 24 hours."
Longmore helped implement a program in which designated members oversaw the space after hours, but it ran into problems because designees couldn't always be available.
Rotbard said the Harlem Garage's ground-floor location left no way to keep the space secure without staffing, and even with some members willing to pay for nighttime access, he couldn't afford an after-hours manager.
The operator also got low marks for his staffing choices after a well-liked community manager left in the second year. "He hired really bad staff people," said Kim Watkins, who has run her corporate fitness company inShape out of the space since it opened. "That upset a lot of people, and a lot of them quit."
Rotbard insisted the community manager was a tricky position to get right, and the disputes caused by "a few rabble-rousers" were too much. "A space that's 3% of your portfolio should consume 3% of your time," he said. "If it's consuming 20%, it contributes to [making the business] unsustainable."
There are other co-working choices in the neighborhood and more on the way. The Harlem Collective offers 24/7 access. So will WeWork when its 30,000-square-foot location opens at 5 W. 125th St. in December.
"It's a real loss, but we're moving on," said Clayton Banks, co-founder of Silicon Harlem, a nonprofit working to create a tech community in Harlem and that hopes to build a co-working space and incubator there. "There will be more to come."
Via source
---