---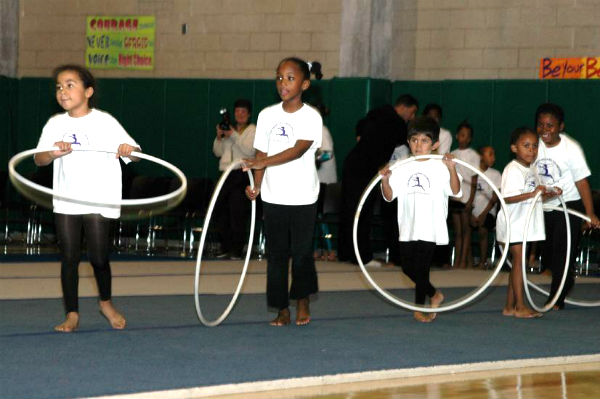 Wendy Hilliard Gymnastics Foundation (WHGF), a not-for-profit organization that provides free and low-cost quality gymnastics programs for urban youth, is proud to present The Harlem Gymnastics Gala Showcase taking place Saturday, June 4th at the historic Harlem Armory at 12:30 p.m. The end of the year celebration will highlight the hard working and dedicated student gymnasts with special performances from the award winning WHGF Gymnastics Team. They will help send off six Harlem athletes that have moved up in rank to compete in the Junior Olympic division at the U.S.A. National Tumbling and Trampoline Championships in Providence, Rhode Island. The gymnasts are local Harlem residents between the ages of 9 and 21 and participate in WHGF throughout the year. The competition team of students and the Hall of Fame Rhythmic Gymnast, Wendy Hilliard, will be on site and available for interviews.
Wendy Hilliard

, Hall of Fame Rhythmic Gymnast, the

first African-American to represent the U.S. in international competition, and a member of the Rhythmic Gymnastics National Team for a record of nine times.
Members of the Wendy Hilliard Gymnastics Foundation's Competition Team

included six that are going to the U.S.A National Gymnastics Championships. Team members are between 9 and 21 years old and are local Harlem residents. 
Saturday, June 4th, 2016 12:30 p.m. – 2:00 p.m.
FREE – and HCZ Intake Form is required and will be available on site
Harlem Armory, 40 West 143rd Street, New York, New York, www.whfny.org
---