---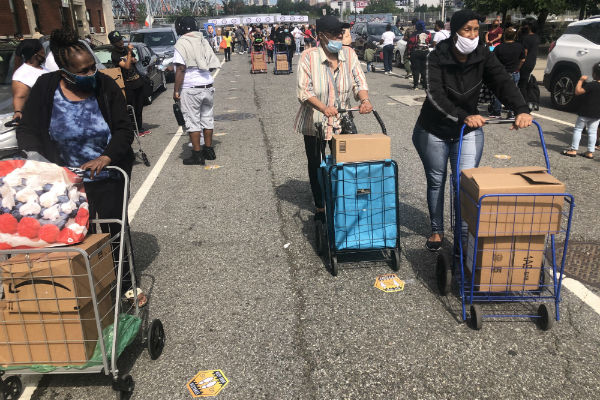 Responding to the growing food hardship brought on by the COVID 19 health crisis, Harlem firefighters and police officers joined Friends of Public School Harlem to distribute boxes of food on the 19th Anniversary of the September 11th this September attack. NYPD officers from the 32nd precinct and firefighters from Engine 35 Ladder 14 Battalion participated in the food distribution made possible by special grants from Robin Hood and the Migdol Family Foundation.
Also participating in the food giveaway were Congressman Adriano Espaillat, City Councilman Bill Perkins, District Leader Keith Lilly, and former Chief Deputy NYS Attorney General Alvin Bragg.
Food insecurity has a particularly devastating impact on children – including increasing suffering from chronic health conditions like asthma, becoming more likely to experience depression, and facing difficulty performing well at school or concentrating remotely.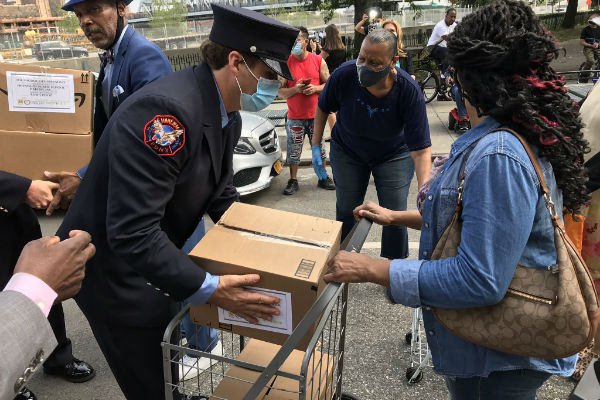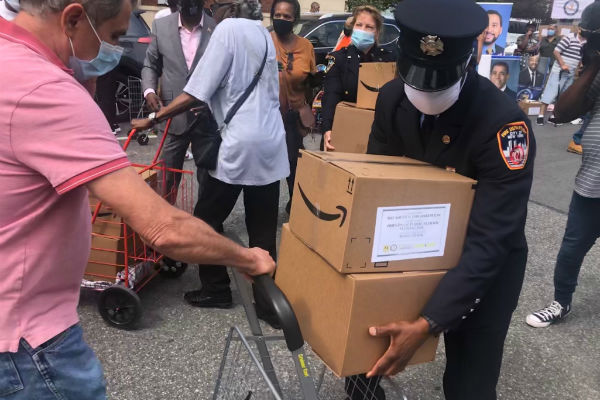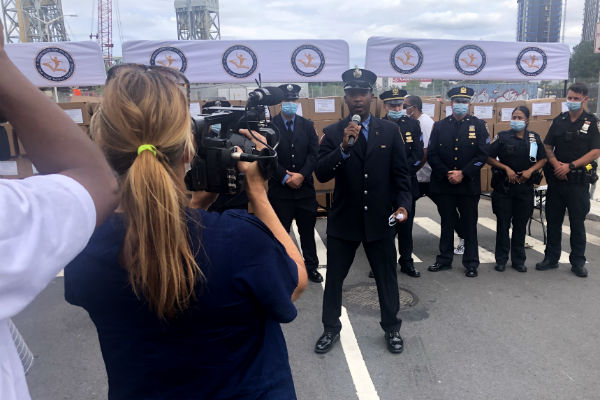 "Nineteen years ago, we all were inspired by the heroic, courageous response by firefighters and police officers to the September 11th attack on our city," said FSPH founder Jerry Migdol. "I'm grateful to them for joining with Friends of Public School Harlem today to distribute free groceries to families responding to the food hardship crisis brought on by the COVID 19 pandemic."
Firefighter Robinson Aupont added, "All give some. And some give it all."
Tenant leader Joyce Johnson thanked all involved and said, "We really appreciate it. A lot of us lost our jobs."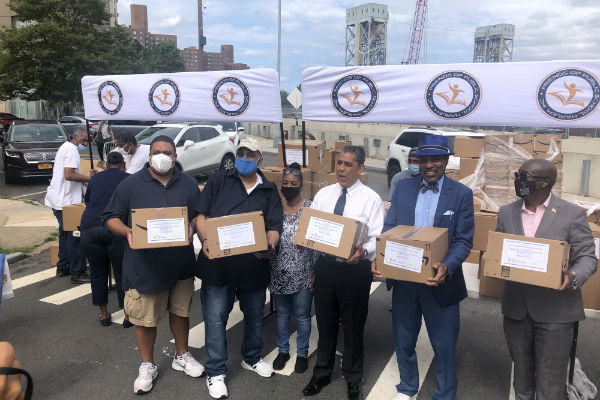 According to Robin Hood's Poverty Tracker, food hardship has disproportionately impacted people of color. More than two-thirds (67 percent) of Hispanic and Black survey respondents who lost work since the COVID-19 outbreak are experiencing food hardship
Friends of Public School Harlem Inc. (FPSH) is a non-profit that provides much-needed resources to Harlem's public schools and its students so that Harlem's students can learn, compete, and achieve.
Photo credit: Friends of Public School Harlem.
---