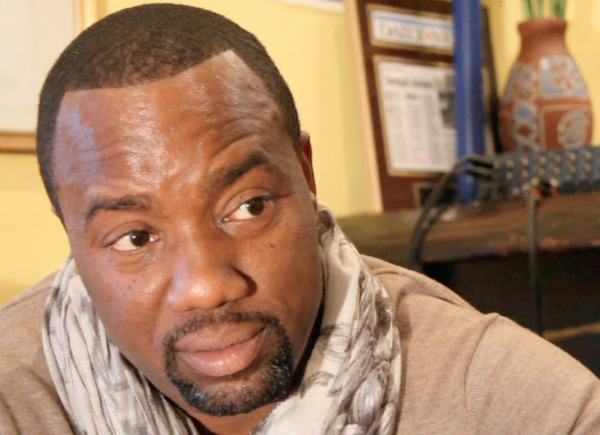 iconic32, is excited to announce its first annual "Pop Culture Summit," which will take place on Saturday, October 3rd in New York City on campus at John Jay College, located at 524 W. 59th Street.
The iconic32 Pop Culture Summit is a new and unique fundraising platform that will raise awareness and financial resources for various causes, while providing the space for conscious creatives across various pop culture disciplines (technology, fashion, film, music, art and sports) to come together to share knowledge and co-create alongside some of the most renowned influencers, celebrities and YouTubers/Viners/digital influencers – in order to explore the role of pop culture as a change agent for social good.
The Pop Culture Summit's core audiences are Millennials and Gen Zers, including anyone that wants to get more deeply embedded and knowledgeable about these youth audiences. The Summit will host approximately 350 attendees and it will also be live streamed.
Award-winning actor, humanitarian and co-founder of iconic32 Malik Yoba will serve as the master of ceremonies – and will guide attendees through a one-day creative, spiritual and inspirational journey.
The day will consist of:
• Morning yoga and meditation session powered by KIND Snacks
• Film screenings (Time is Illmatic, Rubble Kings)
• Speakers & panels (POP talks)
• Performances (music, dance, theatre)
• Co-creation Workshops (art, music, digital /film, photography, fashion)
• A marketplace with several custom-made and customizable products
• Final performances: attendees present ideas & content developed during co-creation workshops
iconic32 co-founder Sergio Morales said, "The Pop Culture Summit is one of the ways that our company is bringing our value proposition to life, which is to use pop culture to spark social good. Pop culture is an incredibly power medium and is deeply embedded into many facets of our everyday lives.
Unfortunately, pop culture is oftentimes used and associated with negative issues, messages and images, which become front and center for our younger generations and society at large. We are swinging the pendulum by leveraging pop culture as a change agent for social good, and as a way to create and unite communities of socially-conscious creatives, particularly our younger generations, to demonstrate that pop culture can and should be both cool AND good. The Pop Culture Summit will also serve as incubator to launch the process of product ideas and content, and we will be the springboard for an evergreen platform for people from all walks of life to participate and contribute to the evolution of these ideas into actual product development and distribution."
"With a student body committed to contributing to the public good as fierce advocates for justice, John Jay College is a fitting partner for the first Pop Culture Summit. We are excited to join with iconic32 to explore the ways pop culture can serve as an agent for change," said Lynette Cook-Francis, Vice President for Student Affairs at John Jay College of Criminal Justice.
"DYCD is proud to partner with iconic32 for this groundbreaking summit," said Department of Youth and Community Development Commissioner Bill Chong. "Pop culture has a tremendous impact on the life decisions of our young people, and by connecting them with influencers and experts in the creative fields of tech, fashion, film, music, art and sports, we inspire our youth to consider potential career paths and discover new ways to bring about social change."
For additional information and to register for the iconic32 Pop Culture Summit, please visit iconic32.com (source).
Related Articles