---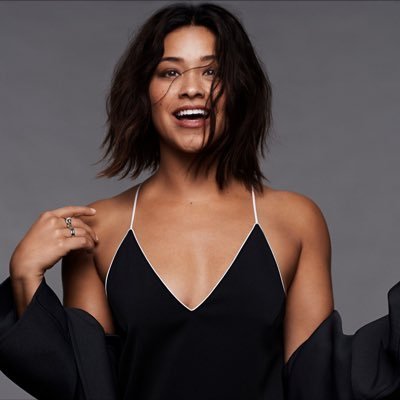 Gina Rodriguez is a Harlem fave, since helping to raise funds with uptown's Lin-Manuel Miranda during Hispanic Heritage Month for a benefit hurricane relief efforts in Puerto Rico with proceeds benefiting The Hispanic Federation's Unidos Disaster Relief Fund.
Respectability reports that fans of the hit CW show Jane the Virgin know star Rodriguez as an open personality on social media. She frequently posts about topics important to her—feminism, body positivity, politics—but she recently opened up on Instagram about a topic the actress had not previously discussed—her anxiety.
Rodriguez posted a video taken by her friend, artist Anton Soggiu, as a piece of "ten second portrait" art. The video showed a smiling and shifting, makeup-less Rodriguez in the streets of Los Angeles.
"I suffer from anxiety. And watching this clip I could see how anxious I was but I empathize with myself. I wanted to protect her and tell her it's ok to be anxious, there is nothing different or strange about having anxiety and I will prevail. I like watching this video. It makes me uncomfortable but there is a freedom I feel maybe even an acceptance. This is me. Puro Gina," Rodriguez wrote in the caption underneath the video.
This is not the first time Rodriguez has spoken about a hard, personal condition. In 2015, she posted an Instagram photo with a caption about her struggle with body acceptance regarding her Hashimoto's disease. Hashimoto's is an autoimmune condition that affects the thyroid and can cause chronic fatigue and weight gain. Since the release of that photo, she consistently has posted about body acceptance, self-love and confidence.
While studies show many people within the Latino and other communities hide their invisible disability due to negative stigmas, Rodriguez leads by example by openly sharing about her experiences on Instagram. Therefore, she is an important example of RespectAbility's #RespectTheAbility campaign, which features people with disabilities who succeed in their chosen career.
Fully one-in-five Americans have a disability and polls show that most of them want to work. Yet 70 percent of working-age Americans with disabilities are outside of the workforce. There are 4,869,400 Latinos living with a disability in the U.S. Only 37 percent of working-age Latinos with disabilities are employed in the U.S. compared to 73.9 percent of working-age Latinos without disabilities. Rodriguez is proof that this does not have to be the norm.
"I love this picture because I feel like young Gina finally made herself her own hero," Rodriguez said in the caption underneath the 2015 photograph.
Our nation's economy is strongest when it is inclusive of the value that diverse talent brings to the workplace. Celebrities like Rodriguez are making a difference.
No related posts found...
---