---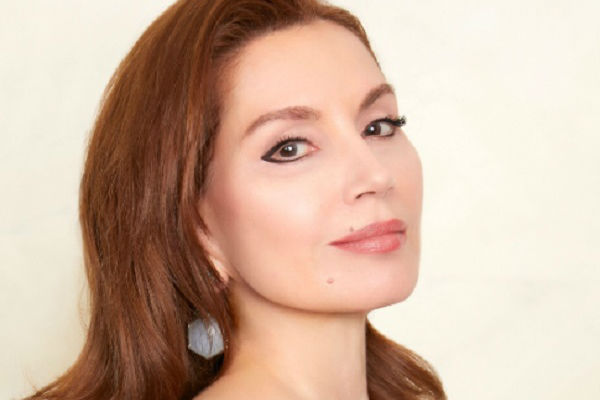 Author and Philanthropist Jean Shafiroff is spreading her message of philanthropy with her all new weekly television show, Successful Philanthropy. The Weekly series airs on LTV East Hampton channel 20, as well as live stream through the LTV website, www.ltveh.org. The show focuses on various topics including "Anyone can be a philanthropist," and will act as a platform for leaders in the philanthropic community. Jean is renowned for her charitable endeavors and commitment to philanthropy; the new show allows Jean to share stories of her philanthropic work, while encouraging others to get involved with causes are dear to their heart.
Throughout the Coronavirus pandemic, Jean Shafiroff has become a national spokesperson and advocate on behalf of food pantries and animal rights in the United States. She has appeared on numerous television and radio shows including ones for CBS, NBC, Fox and Friends, WGN and NY1, offering guidance on how to serve those less fortunate in the community. She has generously financially supported several COVID-19 funds including ones for American Humane, NYC Mission Society, Southampton Hospital Association, Heart of the Hamptons, Southampton Animals Shelter, Surgeons of Hope, Global Strays, and NY Women's Foundation, to name a few. She has also been involved in the fundraising efforts of Southampton Hospital Associations COVID- 19 Heroes Fund.
An acclaimed author, her first book, Successful Philanthropy: How to Make a Life by What You Give, serves as a practical guide for both seasoned and aspirational philanthropists. Jean serves on the boards of several charitable organizations, including the New York City Mission Society, Southampton Hospital Association, French Heritage Society, Couture Council (Museum of the Fashion Institute of Technology), Southampton Animal Shelter Foundation Honorary Board and Global Strays. A passionate animal lover and advocate, Jean is a National Ambassador for the American Humane Society and the Ambassador-at-large for the Southampton Animal Shelter and Global Strays. She is an Honorary Trustee of the Jewish Board and served as a Trustee of their board for 28 years. In addition, Jean is a New York Women's Foundation Board Alumna and remains active with the Foundation. Each year, she serves as the chair of high-profile charitable galas and uses her wide social network to raise hundreds of thousands of dollars.
Jean is committed to championing social justice and serves as a volunteer fundraiser, leader, and spokesperson for several charitable causes. Her philanthropic work spans across many causes, including improving the lives of underserved populations, women's rights, health care, animal welfare, and resources for children in need. Jean has been honored by many charities at their galas. Some of the charity groups that have honored her include the American Heart Association, American Cancer Society, NYC Mission Society, Southampton Hospital Association, Youth Counselling League, Southampton Animal Shelter, Dominican Women's Development Center, The Jewish Board, The Hadassah, and Surgeons of Hope.
Jean Shafiroff has been included on Avenue Magazine's Top 100 Most Influential New Yorker's list (2019) and was mentioned in Gotham Magazine's Top 100 New Yorker 's list as one of New York's first ladies of philanthropy. Jean has been referred to as the First Lady of Philanthropy of New York by many publications including Hello Magazine, Hola Magazine, Social Life Magazine, and Resident Magazine. Jean Shafiroff has also been featured in serval magazine publications for her fashion style including The New York Times (front cover feature of the Style Section), The Wall Street Journal, Hola Magazine, Hello Magazine, Avenue, Social Life Magazine, Resident Magazine, Harlem World Magazine and Hamptons Magazine to name a few.
---