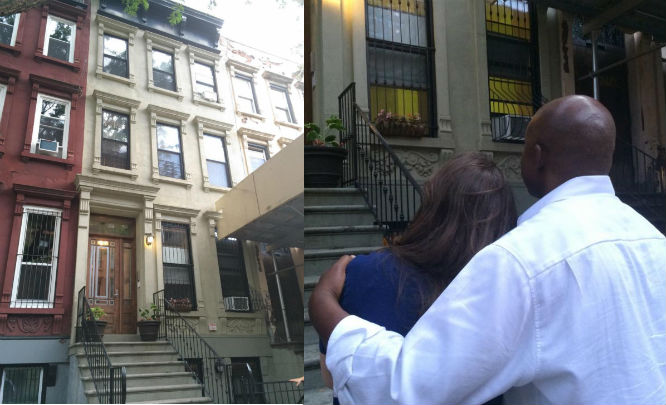 The house of their dreams turned into a nightmare. A Harlem family that spent their life's savings to purchase their first house is demanding the landlord — Abyssinian Development Corporation — cough up $250,000 to fix the flawed pad they say is riddled with construction defects.
Interior walls, bamboo-tiled floors and windowsills began to crack shortly after they moved in, and an improperly installed gas boiler system went on the fritz too, the family claims.
Meanwhile, rain has caused cellar walls to deteriorate.
"It's a crock. It feels like a sham."
"It's a crock," said Marleny Diaz-Gloster, 43, who along with her husband Jerry Gloster purchased the three-story brownstone on 132nd St. near Frederick Douglass Blvd. for $830,409 in 2010. "It feels like a sham."
Abyssinian Development Corporation, founded by the Rev. Calvin Butts, advertised six "newly renovated townhouses" as part of a Harlem Village Homes II initiative that offers affordable houses in Harlem to those making below $130,000.
---
Become a Harlem insider - Sign-Up for our Newsletter!
---
A flyer distributed four years ago touting the homes boasted "modern appliances, unique architectural features including a rear garden and maximum comfort to buyers looking to make a home in the vibrant Central Harlem."
Related Articles
---
VIDEO
---
"Dr. Harry Delany is a renowned Harlem born and raised surgeon, the son of the great jurist and civil rights leader, Hubert Delany...." This monthly post is made in partnership with Harlem Cultural Archives.