---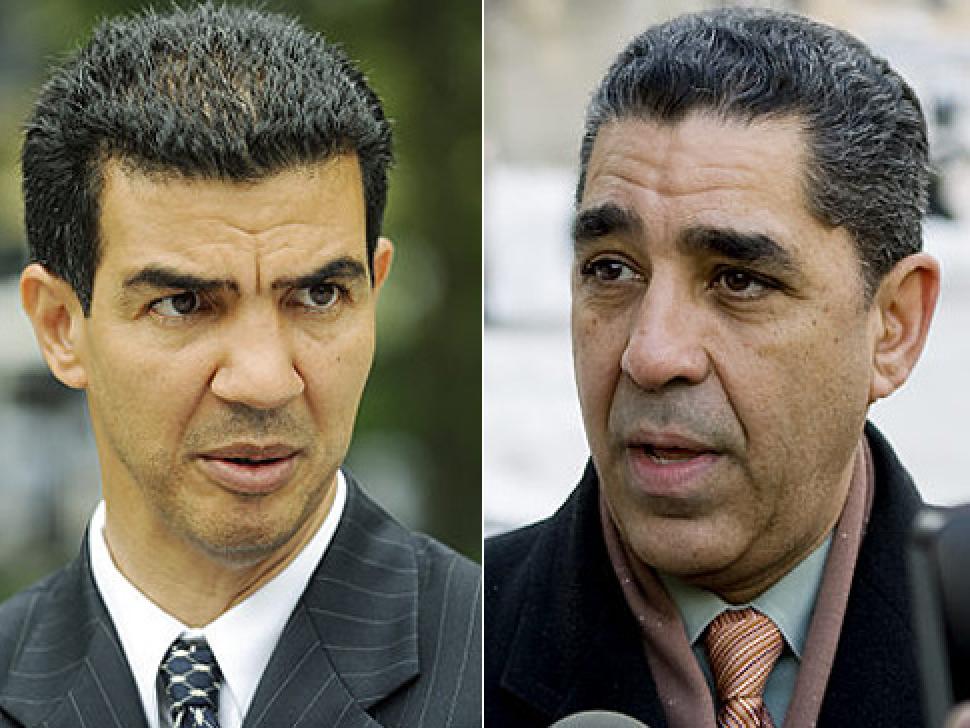 Senator Marisol Alcántara (D-Manhattan), joined by Congressman Adriano Espaillat (D-New York), Assemblywoman Carmen De La Rosa, Council Member Ydanis Rodriguez, the New York Immigration Coalition, the Bodega Association and immigrant-run small business owners will announce a May Day action to protest the Trump administration's draconian immigration policies and racially-charged rhetoric. Businesses and livery base owners in Washington Heights and Inwood will be closed on May Day from 7:00 AM to 10:00 AM during rush hour. This is inspired by the great economic contribution of the immigrant community to our nation.
State Senator Marisol Alcantara (D-Manhattan) said:
"As a trade unionist by profession, I understand the importance of organized economic action to drive social change. By striking this May Day, Uptown Manhattan will show New York City the integral part immigrants play in New York City's economy. I stand with all workers and immigrants under attack by the Trump administration's cruel and draconian policies."
"This is a critical time for our country and the Trump administration must do a better job than the reckless behavior and hazardous policies put into place these first 100 days in office," said Congressman Espaillat. "We owe it to the American people to support comprehensive immigration reform and support minority and women owned small businesses as we take a stand to resist Trump Executive Orders that attack immigrants. In our display of solidarity with immigrants and workers that have come under attack by the Trump administration, we are taking a stand to support a more vibrant and diverse future for America."
"May Day marks International Workers Day, as a nation we are witnessing attacks on workers' rights and immigrant communities each day. Today, we stand as a community in solidarity with workers and support this symbolic gesture of the worth and benefit that immigrant workers and small businesses bring to our city, state and nation," said Assemblywoman Carmen De La Rosa. On Monday, businesses will close in our community as we stand united and strong as one community.
"Immigrants are the engine that keeps New York City running," said Council Member Ydanis Rodriguez. "They are what make New York City the preeminent city in America and they are what have kept America great for generations. On May first, businesses across the city will show how much we rely on the hard work of immigrants, making clear to our president and his administration that they are an important part of the fabric of America."
Charlotte Gossett with the New York Immigration Coalition said:
"The New York Immigration Coalition is proud to stand shoulder to shoulder with Dominican workers in Washington Heights in their fight for a humane immigration policy and fair working conditions. We are grateful for Senator Alcantara's leadership in organizing Dominican taxi drivers, bodega owners and other workers to shut down on Monday morning in order to call attention to the inhumane and racist policies of this Administration. In actions throughout the state celebrating May Day, including a 5:00 p.m. rally in Foley Square, immigrants and workers will say loudly and in one voice we will stand together and we will resist together."
Damia Rodriguez, President of the Livery Base Owners Association said: "I call on all the drivers for livery cabs to support this strike in protest of the Trump administration's policies. New York and this country run on immigrants, and without them, we will lose what makes the United States great.
Quenia Abreu, President and CEO of the New York Womens' Chamber of Commerce, said: "Immigrant workers are very important to our business community. Most of our businesses depend on immigrant workers, both documented and undocumented, and it's important that we send a clear message to this administration that small businesses like ours are very important to the economy of this country."
Issam Hassan, an organizer of the Yemeni bodega strike in response to Trump's Muslim ban, said: "We have to learn how to effectively organize for love as well as those who organize for war and division. We have to start crossing boundaries and building coalitions across cultural lines. We are all immigrants and we are all in it together."
---