---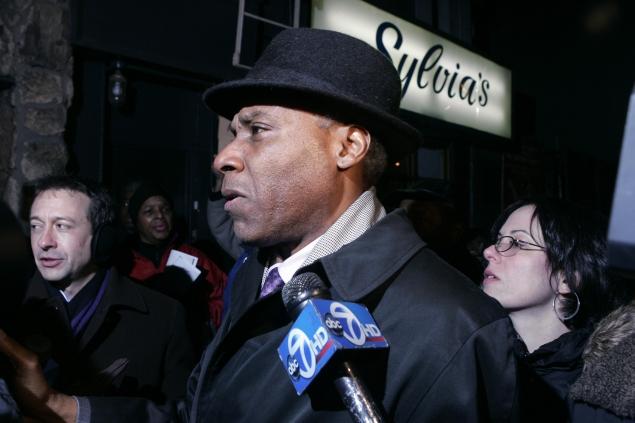 It seems one Harlem pol is not a part of the cool kids club. Uptown leaders convened a private sit down at Sylvia's Restaurant Wednesday to muster support for the controversial plan to convert a row of small businesses on 125th St. into the headquarters for the National Urban League.Among the roughly 20 attendees were City Councilwoman Inez Dickens, representatives from Congressman Charles Rangel's office and Al Sharpton's National Action Network, former state controller Carl McCall.
The only problem: Those who weren't invited to the powwow included Harlem state Sen. Bill Perkins — a leading opponent of the city-and-state backed plan — and the four small businesses that would be displaced by the $225 million project.
"When you have such an unbalanced select group of leaders from the neighborhood — all the leaders from the neighborhood, but me . . . what's the point?" Perkins said on Thursday. "The point is, they don't want the counterpoint. All you get is why the Urban League should be entitled to displace four honest, hard-working businesses who have an outstanding legacy in Harlem."
Restaurateur Raj Whadwa, who opened Sarku Japan over a year ago, says he and the other longtime tenants of the site should have been present.
"Why would we get ignored on this?" said Whadwa. "I want to be at all of these things. From what I understand so far our voice has not been heard."
The hour-long meeting was called to set the record straight and provide details on the project, says Assemblyman Keith Wright, who hosted the confab along with Lloyd Williams, head of the Greater Harlem Chamber of Commerce and Hazel Dukes, president of the NAACP New York State Conference.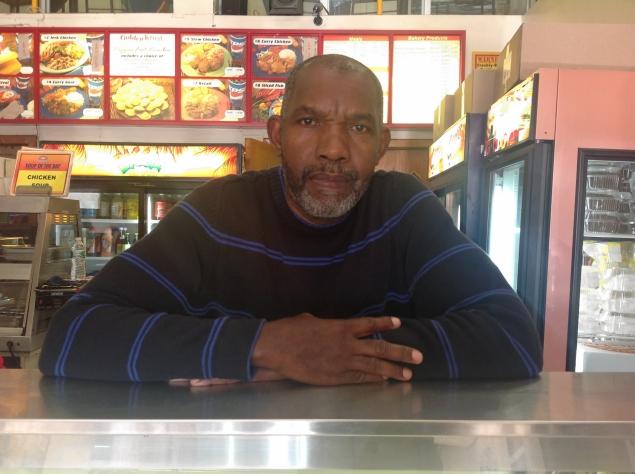 For 15 years Rolston Waltin, has run his Caribbean bakery and grill Golden Crust inside of a building that will soon be home to the National Urban League.
"There was so much misinformation during this whole process that I thought it was important to get the real concrete information and go from there," said Wright.
Some of that misinformation included reports that Macy's — the mega-retailer accused of racial profiling — was moving into the building.
Wright did not respond to follow-up questions as to why Perkins and the merchants were excluded.
Sources said that National Urban League president Marc Morial attended the meeting to rally support for the project and lay out his plans for the space on 125th St. between Adam Clayton Powell Jr. and Malcolm X Blvds., where construction is slated to begin in 2015 — around the same time the tenants' leases expire.
Harlem's heavy hitters lauded the plan, sources said, but some expressed concerns about the fate of the small business owners, .
Urban League officials want the issue resolved, said one source with connections to the project.
Perkins promised to go to court with the Whadwa and the other business owners, and said all discussions about the project should be public.
"There should not have to be a secret meeting, an exclusive meeting about a community project," Perkins said. "That sends a message to other businesses as to the fate they may suffer."
Related articles
Related Articles
---