---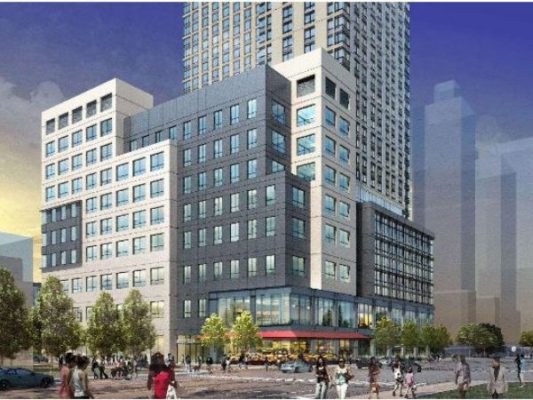 Plans were revealed for a development that will span an entire city block in the southern end of East Harlem during a recent meeting of the Community Board 11 land use committee.
The development, which will span an entire city block on East 96th Street between 1st and 2nd Avenues, will contain three schools, a brand new playground, 20,000 square feet of retail space and a 68-story residential tower with around 1,100 apartments, according to a Community Board presentation.
Of the residential units about 30 percent (330 to 360) will be made permanently affordable under the Mandatory Inclusionary Housing law, according to the presentation. Of those units 10 percent will be offered at 40 percent of the area median income (AMI), $31,080 for a household of three, or below. These levels of affordability have been opposed for other projects in East Harlem, due to the fact that the regional AMI is higher than that of East Harlem residents.
The three schools that will inhabit the development are COOP Tech, The Heritage School and Park East High School. COOP Tech will receive its own building whereas The Heritage School and Park East High School will share a separate building next to a rebuilt Marx Brothers Playground. All three schools are currently described as a "cramped learning environment," in the Community Board presentation.
The developers for project are the Educational Construction Fund — a public benefit corporation that builds new public schools through mixed-use developments — and the real estate company AvalonBay Communities. The project with be funded entirely by the two developers and will not use city money, according to the presentation.
The development site is currently occupied by the Marx Brothers Playground and the existing COOP Tech building, both of which will be demolished and built anew.
Photos courtesy of Community Board 11/ NYC Department of Education and article from source.
Related Articles
---