---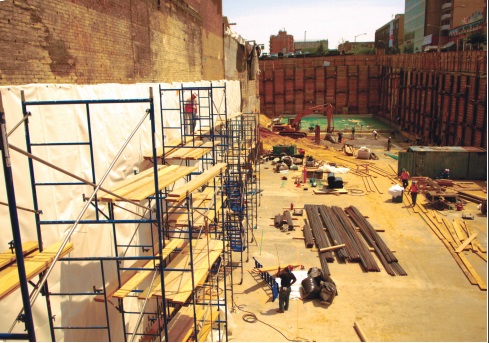 New York City Economic Development Corporation (NYCEDC), in partnership with the Metropolitan Transportation Authority (MTA), today issued a request for proposals (RFP) for the development of a 58,000 square foot site in Long Island City, Queens. Activation of this underutilized site represents a unique opportunity to deck over a below-grade rail yard and create vibrant mixed-use, mixed-income housing development above with open space, community facilities and neighborhood retail.
The RFP is available here.
"This project represents a great opportunity to meet a variety of neighborhood needs in Long Island City," said NYCEDC President Maria Torres-Springer. "We're thrilled to be working with our partners in government to bring mixed income housing and other uses to 11-24 Jackson Avenue."
Bordered by Jackson Avenue to the west, 21st Street to the east and 49th Avenue to the south, the site is located near convenient transit options such as the 7 and G subway lines, the LIRR, and various bus lines. The site is also adjacent to major educational institutions such as the new Cornell Tech Campus, the City University of New York's School of Law, LaGuardia Community College, and over 29 cultural institutions, including the Museum of Modern Art's P.S. 1.
The City seeks RFP responses that include a mixed-use, mixed-income housing project that incorporates a commercial facility, a community facility program and publicly accessible open space that promotes pedestrian activity and neighborhood connectivity.
Development of this site is part of the De Blasio Administration's commitment to fortifying our communities by building new infrastructure, developing affordable housing that is compliant with the City's Mandatory Inclusionary Housing (MIH) policy, adding new retail, and creating community and open space that enhances surrounding neighborhoods and promotes a healthier lifestyle.
This project has M/WBE participation goals, and all respondents will be required to submit an M/WBE Participation Proposal with their proposals.
To learn more about NYCEDC's M/WBE program, visit http://www.nycedc.com/opportunitymwdbe.
RFP responses are due April 21, 2017.  An optional information session will be held on February 13, 2017 at 10 a.m. at 110 William Street, 6th floor, New York, NY. Those who wish to attend should R.S.V.P. by email to 1124JacksonAve@edc.nyc on or before February 7, 2017.
The RFP is available for in-person pick-up between 9:30 a.m. and 4:30 p.m., Monday through Friday, from NYCEDC, 110 William Street, 4th floor, New York, NY (between Fulton & John Streets).
To download a copy of the solicitation documents please visit www.nycedc.com/RFP.
No related posts found...
---