---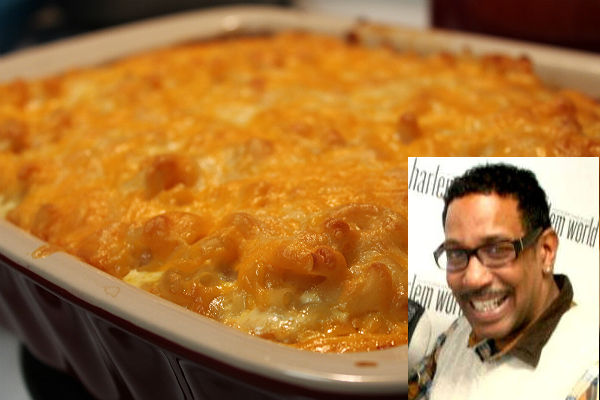 By Barron Wise and Harlem World Magazine
Ok, so Thanksgiving is finally next week, and in preparation I made one of my very favorite dishes, that's right I made my soon to be famous backed Mac and Cheese.
Here are the Ingredients:
Whole grain penne rigate and
Rotini
Butter
Whole milk
Jarlsberg
Ricotta
Smoked Mozzarella
3 pepper jack cheese
* Barron doesn't measure, he cooks based on taste.
Directions 
Cook macaroni according to the package directions. Drain.
In a saucepan, melt butter or margarine over medium heat. Stir in enough flour to make a roux. Add milk to roux slowly, stirring constantly. Stir in cheeses, and cook over low heat until cheese is melted and the sauce is a little thick. Put macaroni in large casserole dish, and pour sauce over macaroni. Stir well.
Melt butter or margarine in a skillet over medium heat. Add breadcrumbs (with 7 grain bread) and brown. Spread over the macaroni and cheese to cover. Sprinkle with a little paprika.
Bake at 350 degrees F (175 degrees C) for 30 minutes. Serve.
Nothing like great, hot Harlem food.
Anything you would do the same or differently?
Related Articles
---