---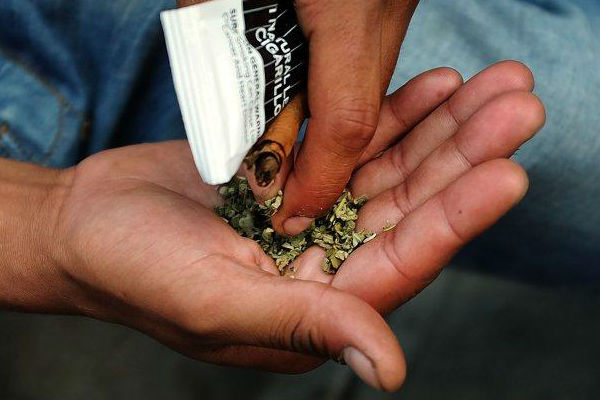 NY Daily News reports that an East Harlem deli owner sold K2 in exchange for food stamps, authorities said.
Yousif Mosleh was arrested Thursday on narcotics and fraud charges for allegedly peddling synthetic pot from a deli on Lexington Ave. near 125th St. for public benefit vouchers, according to Manhattan U.S. Attorney Preet Bharara's office.
A confidential witness spotted Mosleh, 26, selling the dangerous drug in June 2015 — then bought some from him with food stamps.
The same confidential witness went back to the deli in July 2015 and made another such purchase, prosecutors say.
Cops confiscated 1,000 packs of K2 — marketed under the names "Xtreme," "Kisha Cole," and "AK-47" -— from the deli on July 23 of that year.
A week later, while arresting him "on charges unrelated to this investigation," NYPD cops seized another 1,396 packs, the criminal complaint charges.
Information on Mosley's unrelated arrest was not immediately available.
Mosleh, of Manhattan, faces two counts of distribution and possession with intent to distribute a controlled substance. He also faces one count of conspiracy to violate the statutes and regulations governing the food stamp program.
He could get up to 45 years in a federal lockup if convicted on all counts.
Contact information for Mosleh's lawyer was not immediately available.
Check back for updates.
Related Articles
---