---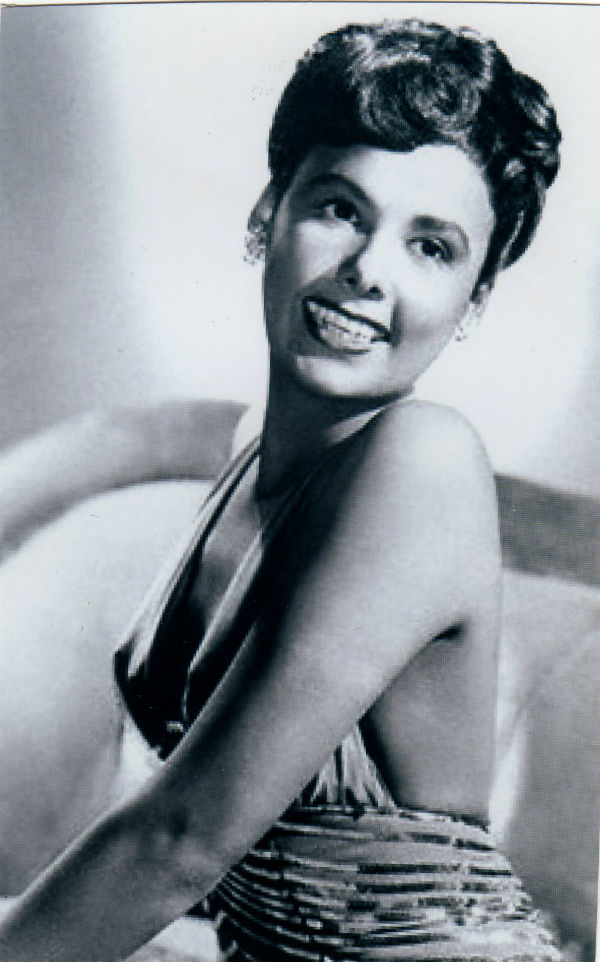 The occasion of this tribute to Lena Horne is to continue to plant the cultural and historical seeds of awareness, through the remembrance and homage to Lena Mary Calhoun Horne during the month of her birth (b. June thirtieth, 1917), 97 years ago in Brooklyn, NY.
A cultural icon, civil rights pioneer, sex symbol, actress, cabaret singer, film screen and Broadway star, the legendary Lena Horne has left an indelible mark on American culture and in the world of Harlem artists in the NYC metro area, to follow in a cultural arts tribute on Sunday, June 14, 2015 beginning at 1:00pm in a unique gathering of stage performing artists, vocalists, dancers and speakers to pay tribute from afternoon into the evening cultural affairs.
"The cultural arts tribute to Lena Horne 97 – Homage to Artists as Activists" is open to the public, and is presented by the Museum of African American Cinema, The Art Gallery, in cooperation with the N. Y. S. Office of General Services.
This cultural program opens with the screening of "In Her Own Word" a documentary film on Lena Horne; a slide exhibition of photos of Horne with narration by Isma, and brief lecture from Mr. Franklin King, President of Sugar Ray Foundation. The afternoon cultural tribute is highlighted by dramatic stage excerpts, and musical performances from the Cast of "Miss Lucie's Nightclub Then and Now", a theatrical ply by the Playwright John Ellerbree and is followed by "Harlem Community Remembrances" to Lena Horne.
China Doll, Vocalist and actress, was one of Horne's touring musical background singers will share memories of traveling with the legendary star. "Willie Fly Straight" provides a Hip Hop musical tribute. Loretta Abbot, Broadway stage dancer to perform several dance styles from the Apollo Theater Chorus Line Dancers of the 1940's. The "Tribute's raffle drawings" is officiated by the "Go Man" the Ventriloquist with "The Famous Mr. Flo".
The arts cultural tribute concludes in evening "mix and mingle" reception with the film screening of the Lena Horne starring in the film "Stormy Weather".
The cast performers are: Allen C. Harris; Caroly T. Samake; Michael J. Ealy and Florence Mills. Tribute feature singers are: Natasha Cooper; Monifa Maat and Lil Phillips. Charles Lovell is Musical Director.
The Executive Producers: Greg Mills; Isma Pesson and John Ellerbree. Tributes cultural and technical support personnel: Cheryl Mills-Haigley; Gerald Jones; Mrs. Bobby Willis; Charne' Davis; Irving Riley; Earl Haskin and Ron Brown.
It is a great day in Harlem for all participants and tourist visitors attending "The cultural arts tribute to Lena Horne 97 – Homage to Artists as Activists" will have a historical and cultural glimpse of others such as Nina Simone, Sammy Davis, Jr. Sugar Ray Robinson, Josephine Baker, Miriam Mekaba, Jackie Robinson, Ruby Dee, Ozzie Davis, Danny Glover and others during the Libations of the tribute program as it reflects Horne's rise to greatness from a difficult childhood to becoming one of Americas' leading ladies, reads like a script to a Hollywood success story, and has made her one of the most respected well-loved figures in history.
Lena Horne left Hollywood in the early fifties to concentrate on her singing. During the McCarthy era, she was blacklisted for her left-wing associations and Civil Right stance with Dr. Martin Luther King, Jr., but in the early 1960's she removed of that listing and resumed her career. Horne found great success during the sixties and seventies, and in 1981, she appeared on Broadway in her own show, "Lena Horne: The Lady and Her Music", which became the longest-running one-woman show in the history of Broadway.
She has numerous musical chart hits, earned honors for her illustrious career on stage, screen and in the recording studios, including two Grammy Awards, and a Kennedy Center Honors Award in 1994. In 1998 she received a horary Doctorate of Human Letters from Yale University. Elegant and wise, Lena Horne personifies both the glamour of Hollywood and the reality of a lifetime spent battling racial and social injustices.
This special tribute is to take place in the Art Gallery 2nd Floor of the Adam C. Powell, Jr. State Office Building, located at 163 West 125th Street at 7th Avenue. More information Greg Mills (212) 749-5298.
Related Articles
---