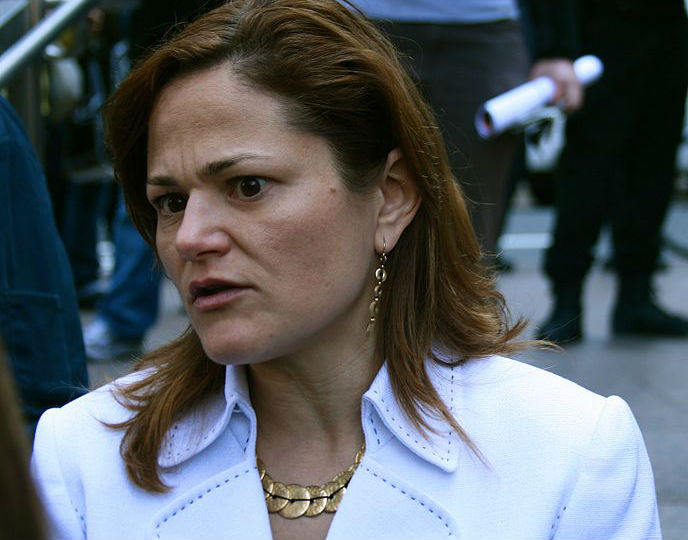 A City Council program launched in 2014 has helped 119 children to avoid deportation, East Harlem Speaker Melissa Mark-Viverito announced Friday.
The initiative, a joint effort with the Robin Hood Foundation and New York Community Trust, has funded nonprofits that advocate for unaccompanied minors. Mark-Viverito also held a press conference Friday to draw attention to the council's $1.5 million investment in the Immigrant Health Initiative, a program that organizes integrated services for newcomers to the city.
One organization funded under that council initiative, Terra Firma, provides medical, mental-health and legal services to young people. Co-founder Dr. Alan Shapiro said that children who arrived in this country "despondent, scared, depressed" were able to flourish under their care, eventually joining their soccer league, English classes, or other programs.
The city experienced an influx of hundreds of unaccompanied children fleeing violence in Honduras, El Salvador and Guatemala beginning in 2012, according to the New York Immigration Coalition, and more than 12,000 have been placed throughout the state.
Mark-Viverito said Terra Firma's services such as preventive care, legal help and family exercise classes ultimately provide a cost benefit to the city.
Jonathan Bowles, executive director of the think tank Center for an Urban Future, said services for immigrants pay off because the city economy is so dependent on new arrivals. Immigrants make up 47% of the city's workforce, the center found in an April report. They also drive growth in many neighborhoods and are entrepreneurs "in every corner of the city, in every industry," he said.
 "I think a lot of people understand how immigrants are good for New York," Bowles said. "I don't think a lot of people understand how vital they have been to New York's turnaround over the last three decades."
Offerings such as the council's health initiative, as well as the new municipal ID card program and the city's Office of Immigrant Affairs, help make the city a viable new home for immigrants despite the city's high cost of living, he said.
Via source
Related Articles
---