---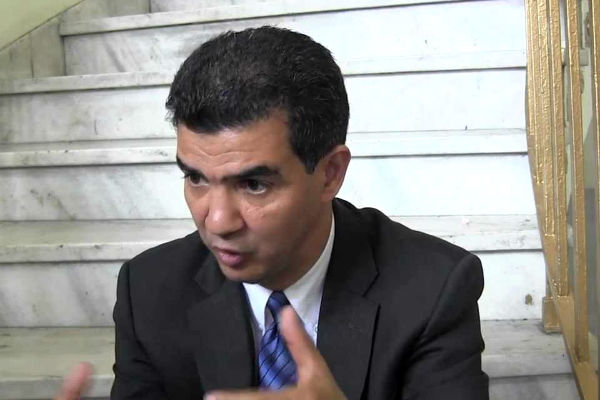 The New York City Council voted on a package of legislation regulating the use of hookah, including bills 1075-A and 1076-A introduced by Council Member Ydanis Rodriguez, and 139-C introduced by Council Member Vincent Gentile. Bill 1075-A would require signage at non-tobacco smoking establishments and bill 1076-A would raise the minimum age for the purchase of non-tobacco smoking products, including shisha that doesn't contain tobacco and herbal cigarettes that do not contain tobacco, from 18 to 21. Bill 139-C would include the use of hookah in the Smoke Free Air Act.
The public widely underestimates the dangers of smoking hookah when, in fact, hookah and cigarette smokers are exposed to many of the same health risks, including cancer, decreased lung function, and heart disease. Particles and toxicants released during its use also expose secondhand smokers to these risks.
Little regulation of hookah has led to an increase in hookah establishments and its use, including among young, underage New Yorkers. According to the Department of Health and Mental Hygiene at a February 2016 hearing on these bills, use among middle school and high schools student in the city has increased between 2008 and 2014 making them more vulnerable to long-term tobacco addiction. Among Hispanic and black middle and high school students use has double and tripled, respectively, in that same period.
"I'm proud on the vote today with my colleagues supporting bills 1075-A, 1076-A, and 139-C to regulate the use of hookah, particularly by our youth. Marketing for tobacco and non-tobacco shisha products target our young people, disproportionately those in communities of color," said Council Member Ydanis Rodriguez. "We have made so much progress in the use of cigarettes and now we are facing a similar challenge with hookah. The fact is that 45 minutes of smoking hookah is comparable to smoking 120 cigarettes. Its prevalent use is putting the health of our city and youth at risk. Today, we are taking a clear stance in protecting the health and well-being of New Yorkers."
"Today we once and for all 'Clear the Air' on the dangers of hookah smoking," said Deputy Leader Vincent Gentile. "Authorities estimate one session of hookah smoking is equivalent to smoking 80-100 cigarettes. It has risen in popularity, especially among our youth because of the lack of regulation and an outdated Smoke Free Air Act. With Intro. 139-C we are adding non-tobacco hookah smoking to the Smoke Free Air Act. No longer will shisha be laced with tobacco, no longer will minors be allowed to smoke, and no longer will communicable diseases be spread from unsterile hookah smoking paraphernalia. Intro. 139-C grandfathers in hookah lounges who make 50% from the sale of non-tobacco smoking products and places new code and permit regulations that will make our City healthier and safer. Any way you cut it hookah smoke is no joke; it is not a safe smoking alternative. This legislation has been on a 7 year journey and I am proud that it will be passed by the City Council today."
"The City Council today took an important step toward protecting the health of New Yorkers by passing three bills that regulate the use of hookah. Many people underestimate the health risks of hookah. With or without tobacco, hookah smoke releases toxic substances that are linked to cardiovascular and lung disease, including heart attacks, decreased lung function, and can lead to premature death. These emissions can also harm people who are exposed to secondhand hookah smoke, such as employees or diners at establishments that serve hookah. The bills passed today are particularly timely as the number of venues that serve hookah have increased dramatically over the last five years, and hookah smoking is increasing in popularity among New York City youth. We applaud Speaker Melissa Mark-Viverito and Council Members Vincent Gentile, Ydanis Rodriguez, and Corey Johnson for their vision and commitment to creating a healthier city," said Dr. Mary Bassett, Commissioner of the Department of Health and Mental Hygiene.
"NMIC applauds Council Member Ydanis Rodriguez's and the Council's efforts to prohibit the sale of non-tobacco smoking products and herbal cigarettes to youth." said Maria Lizardo, Executive Director of the Northern Manhattan Improvement Corporation. "We need to ensure that these products are not easily available and increase education efforts so everyone is informed on the negative health impacts."
"I support 1075-A and 1076-A Council Member Ydanis Rodriguez to prohibit the sale of non-tobacco smoking products and herbal cigarettes to minors. Last year the youth in our Uptown Voices Summer Program conducted a survey where they found out that many youth in our community where smoking hookah for an average of 4.5 hours a day. Unfortunately, many of them did it in their own living room and with parents. We need to educate both our youth and adults about the dangers of smoking and secondary smoke of hookah and other herbal cigarettes to their health," said Rosita Romero, Executive Director of Dominican Women's Development Center.
"Hookah use and exposure dangerously normalizes tobacco use among teens and young adults, and may discourage those trying to quit," said Deidre Sully, Director of NYC Smoke-Free at Public Health Solutions. "This new legislation addresses the common misconception that hookah smoking is safe, and will reclaim spaces as smoke-free, decreasing the risk of smoking related illness."
"Hookah smoking carries an exotic allure that is very attractive to young people, especially teenagers. It obfuscates the fact that doing so regularly fosters a smoking habit, and for teenagers in particular, has the potential to derail them from the pursuit of their goals or even worse leads down a path of even more problematic substance exploration, use, and/or dependence," said Charles Corliss, Ph.D., ABPP, Executive Director of Inwood Community Services, Inc.
Via Council Member Ydanis Rodriguez
---