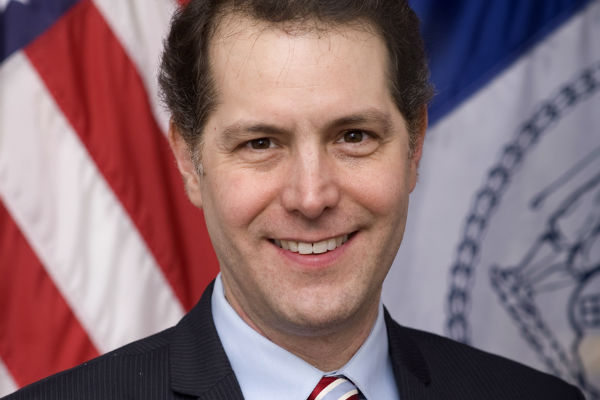 On Thursday, August 31, 2017, City Councilman Mark Levine will host his office's 4th Annual 'Back to School' Block Party outside of his district office on 141st Street between Amsterdam Avenue and Hamilton Place. The event will take place from 4:00 to 8:00 p.m. and feature activities including a bouncy house, face-painting, arts & crafts, games, planting projects and building bioluminescence. The Councilman's office will also be giving away free school supplies such as books, pencil cases, water bottles, pens, pencils, and more.
The event is also being sponsored by: Advocates for Children of New York, American Scores, Behind the Book, Big Brothers Big Sisters of NYC, Bloomingdale School of Music, Boys & Girls Club of Harlem, Brahman Yoga, Citizens' Committee for Children of New York, NYC Department of Consumer Affairs, Creative Art Works, CUNY Fatherhood Academy, Dances for a Variable Population, DOE Office of Adult & Continuing Education, Department of Health – Harlem Neighborhood Action Center, Fresh Air Fund, Friends of the High Line, New York Public Library, Horticultural Society of New York, HYPOTHEkids, Ice Theatre of New York, Inside Schools, League of Women Voters, Lincoln Center, Literacy Inc., Mano a Mano, Reading Partners, School Food – Summer Meals, Uptown Dreamers, Washington Heights CORNER Project, Wellcare, West Harlem Group Assistance, and Word Up Bookstore
Related Articles
---
VIDEO
---
"We re-imagine, recreate, and redeem cultural omissions and misrepresentations of Blackness, for the culture. ...." This post is made in partnership with British Pathé.