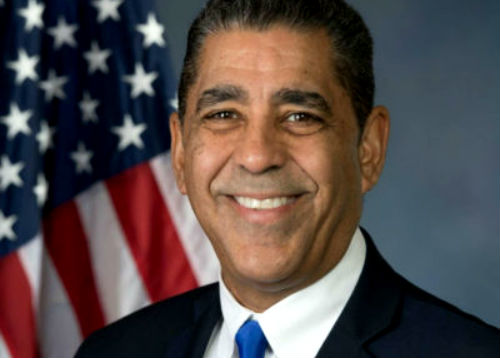 Harlem Congressman Adriano Espaillat (NY-13) released the following statement regarding Senate Republicans' failure to avert a government shutdown.
"I am deeply disappointed that Senate Republicans have voted to reject the bill that would have funded the government and averted a government shutdown that impacts millions of Americans," said Rep. Espaillat. "Successful governments work together in bipartisan ways that benefit each of us while creating stability and opportunity for us all – regardless of status or country of birth. Republicans control the White House and hold the majority in both the House of Representatives and the Senate. Instead of working with Democrats to reauthorize children's health insurance, fund community health centers, address the national opioid crisis, and pass bipartisan immigration reform, President Trump and Republicans instead chose to relinquish their responsibility to govern. They have continuously stalled negotiations that would provide a solution and path for citizenship for 800,000 Dreamers and their families.
"It is my sincere hope that we can come to a remedy and create a funding deal that will put our nation back on the right path.
"During this shutdown, I will continue to honor my commitment to serve the constituents of New York's 13th congressional district and will be meeting with families and constituents impacted directly by the government shutdown throughout the community."
Related Articles
---