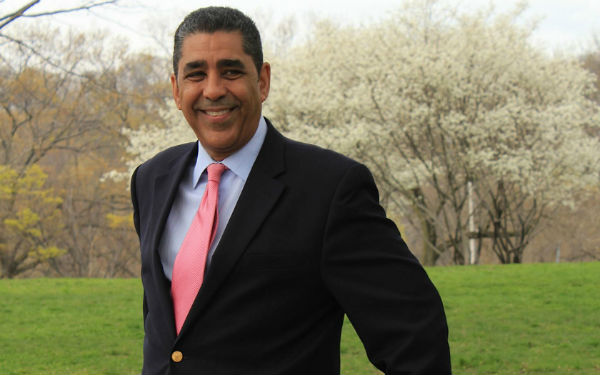 U.S. Congressman Adriano Espaillat issued the following statement during today's House Foreign Affairs Committee Hearing on Russia's interference in American democracy.
"Thank you Mr. Chairman and Ranking Member Engel for hosting this overdue briefing.  I also want to thank the witnesses for their expert testimony; although I will admit, this is not the briefing that I think we should be having.  In fact, I am convinced that my constituents and the American people want a hearing about who enabled the Russians to interfere with our democracy and electoral process. They want to know, did our Attorney General meet with Russia, the Russian Ambassador during the past election and what for.  They may also want to know did members of President Trump's campaign team meet with the Russians and for what reasons did they do that.  Or did the President himself, meet with the Russian Ambassador during or prior to his campaign and for what?  Did anyone collude, conspire, or enable the Russians to break the law and influence the results of our election?  I think that is what the American people want to know.
"Disinformation is certainly an issue, and one that we see in the U.S. as well. Putin has Russia today, and Trump has Breitbart.
"As an American, I have been mortified to learn that a foreign government with a history of hostility has committed criminal acts to undermine the cornerstone of who we are as a nation – our democracy.  I echo my Democratic colleagues, because I do not think we can overstate this, that we need a 9/11 style commission, we need a sanctions response, DOJ needs to appoint a special prosecutor – one that, unlike the Attorney General, is independent with no links associated with Russia.
"I have some questions that I would appreciate if you could give me a yes or no answer because I think they are critical to the content of what I have just explained. My question(s) are for the panel: My First question is
How many meetings took place between Russian officials and former Trump campaign officials that are now with   the Trump Administration?
Do you know if any Trump campaign officials and/or associates met with Russians during the last election?
And Finally, do you know if President Trump himself, as it was reported recently in the news, met with the Russian ambassador at any time prior or during his campaign?
"Well these are questions I believe we need answers to; that this crisis is serious as the Cuban Missile Crisis. There may not be any missiles involved in this, but there is a clear attempt to undermine and destroy our democracy.  And during the Cuban Missile Crisis, you had two major figures: you had Nikita Khrushchev who allegedly pounded his shoe at the UN plenary session in 1960 – and of course Vladimir Putin has a different approach.  His passive aggressive approach; he may not pound his shoe, but his intent is to dismantle and discredit our democracy.
"The other great figure in that debate was John Fitzgerald Kennedy who I think outflanked the former Soviet Union and avoided a nuclear holocaust.  And of course, is no Jack Kennedy.  But this is a serious crisis, as serious as the Cuban missile crisis and we need to know who enabled the Russians to hijack our democratic process.
"This is something we must do and I hope that we can convene another hearing where we will be able to subpoena, if necessary, Mr. Chairman, the folks that may have the answers to these questions that this distinguished panel could not answer.
"I want to thank the panel for their expert testimony, but I think at the core of this debate is the American public's need to know who tried to hijack our democracy and we need those answers and we need to bring a group of witnesses here if necessary, to subpoena them, to come in and give us the answers to these critical questions.
"Thank you Mr. Chairman."
Related Articles