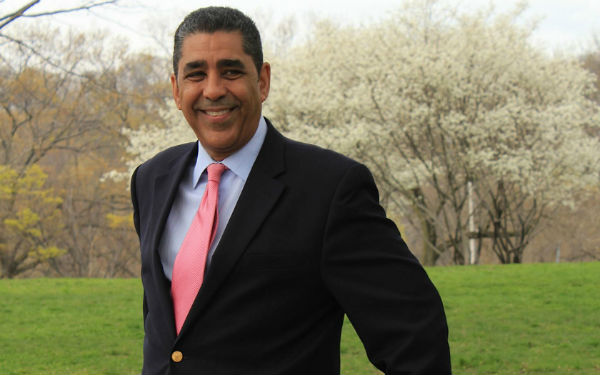 Today, uptown U.S. Congressman Adriano Espaillat, released the following statement in recognition of Black History Month, also known as National African American History Month.
"Each year during the month of February, we celebrate Black History month and pause to reflect on the countless contributions that African Americans have made to our nation throughout its history," said Rep. Espaillat.  "New York's Thirteenth Congressional District has a rich legacy of African American history.  From the legendary Apollo Theater that first opened its doors in 1914 and introduced the world to Ella Fitzgerald, James Brown, and Lauryn Hill; to the Audubon Ballroom where Malcolm X was assassinated and now stands in memoriam the Malcolm X and Dr. Betty Shabazz Memorial and Educational Center; to Harlem's famous Sylvia's Restaurant which opened its doors in 1962 by founder Sylvia Woods also known as the Queen of Soulfood – these institutions are cultural landmarks that help tell the story of the African American experience that runs throughout communities across the land.     
"Black History Month encourages each of us to recognize the threads of African American history that continue in our society today in areas such as arts and entertainment, education and technology, in service to our country and our communities.  First recognized in 1926 by historian Dr. Carter G. Woodson, Black History Month allows us to reflect on the collective strength that diversity continues to bring to the United States today. 
"As we celebrate African American history and culture, we would be negligent to not address the continued challenges that African Americans continue to face in communities across the country – from higher unemployment rates, a disparity in wealth and opportunities for wealth building, disparities in health and education, to higher rates of mass incarceration and an overrepresentation in our country's criminal justice system.  It is critical that we work together to find real solutions to address the problems that continue to plague African American communities and devastate Black families if we are to ensure a better, brighter and more equitable future for the entire country."
Related Articles