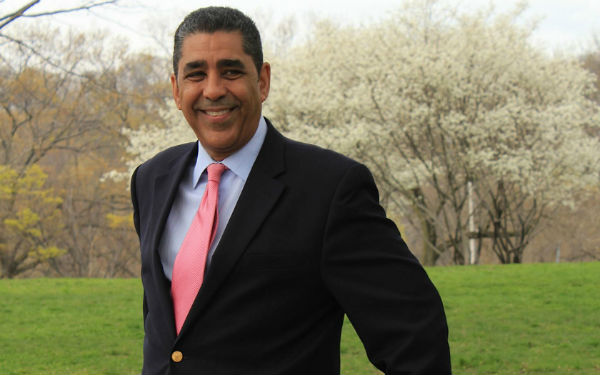 Congressman Adriano Espaillat slammed Republicans 'Pay More For Less' repeal bill after the Congressional Budget Office (CBO) released a report detailing the consequences of the GOP plan.
"After a series of hollow promises offered by Republicans, the cruel reality of their wretched 'Pay More For Less' bill has been laid bare," said Rep. Espaillat. "This bill has been bad from the start as Republicans are handing billionaires a deficit-busting tax break, but pushing 24 million Americans off their health care. For millions and millions of Americans, the Republican bill is a prescription for making you pay more for less.
Key Findings of the CBO Report
24 million Americans will lose their health coverage – including 14 million in 2018 alone.
Under the GOP bill, 19 percent of the nonelderly population will be uninsured in 2026, compared to 10 percent in 2026 under current law.
The bill would have the effect of slashing Medicaid by $880 billion over the next 10 years.
Under the GOP bill, a 64-year-old with an income of $26,500 in the individual market will pay $12,900 more in their premiums each year.
By defunding Planned Parenthood for one year, the bill would have the result of many women losing access to care, including contraceptives and other family planning services.
The bill gives $600 billion in tax cuts to the wealthiest Americans and large corporations – including $2.8 billion to the 400 richest families in America alone.
"Yesterday's CBO report has exposed the Republicans' bill as a merciless assault on working families. New York families will be devastated and people in communities across the nation will see their health and their pocketbooks suffer under this disastrous Republican plan," Adriano Espaillat said.
Related Articles
---
VIDEO
---
"We re-imagine, recreate, and redeem cultural omissions and misrepresentations of Blackness, for the culture. ...." This post is made in partnership with British Pathé.