---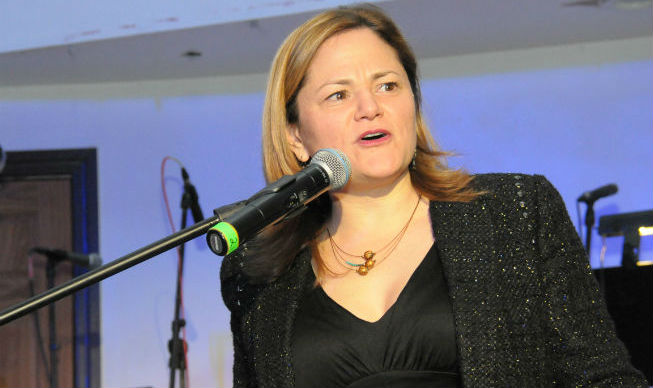 City Council Speakers are just like all the rest of us — they're told to direct their complaints to the 311 black hole, too.
Melissa Mark-Viverito and the Department of Transportation got into a little Twitter back-and-forth on Tuesday afternoon over a broken traffic signal in the councilwoman's Harlem district at Pleasant Avenue and East 119th Street. The council speaker reached out to the DOT about the broken signal and was told in no uncertain terms, via Twitter, that she should just call 311.
Her response was right to the point as well.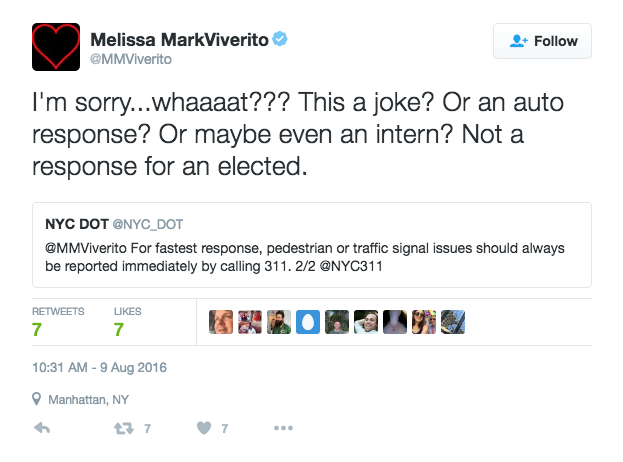 You can see the entire exchange below, where she tweeted a picture of the broken signal light and then got shut down in response.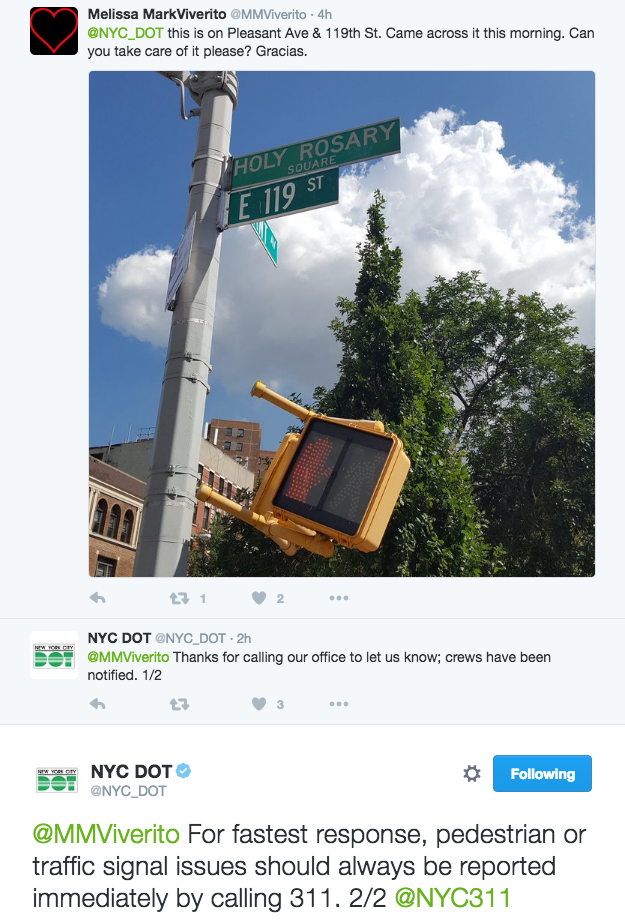 Patch has reached out to both Melissa Mark-Viverito and the DOT for comment. Both said they would get back to us. Stay tuned.
Hurrah, the DOT has responded to the war of words. A spokesperson confirmed they got both a tweet and call from Mark-Viverito and her office, and dispatched a crew to the scene. The repairs to the sign were made at exactly 12:05 p.m. — 90 minutes after the council speaker complained. And they even provided Patch with photographic evidence.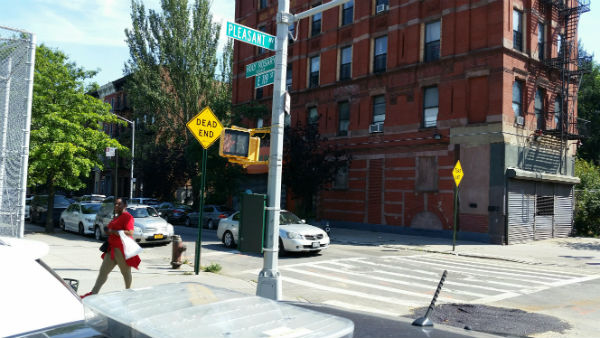 It's fixed as seen in this photograph.
Photo Credit: Wikimedia Commons and source.
Related Articles
---