---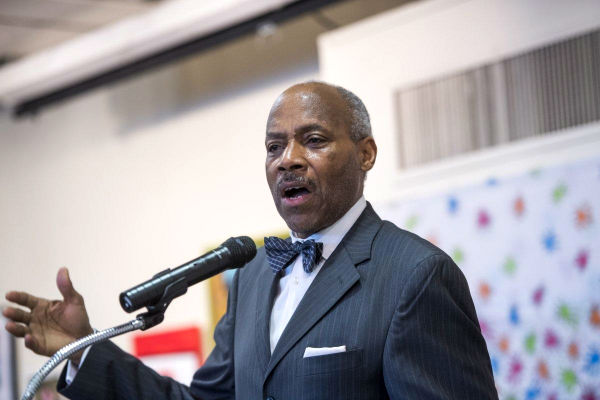 A Harlem city council member who was taken to a hospital last week after police were called to his house pegged his erratic behavior on health issues, according to reports.
Bill Perkins, 69, said in a statement that he was taken to a hospital in custody because of previous medical treatments for cancer, the New York Post reported. The council member said in the statement that the "smell of burning food" in his East Harlem home triggered the police response reports Patch.
"As a cancer survivor, it's no secret I've been confronting health issues related to medical treatment I previously received," Perkins' statement said, as reported by the Post. "I am working with doctors to manage these concerns."
Perkins added that he won't let the health issues prevent him from finishing out his third term in the City Council.
Officers arrived at Perkins' Fifth Avenue apartment around 9:30 p.m. Thursday for reports of an emotionally disturbed person, police said. When police got to the scene, the councilman was "acting erratically," police said.
The NYPD took Perkins into custody without incident and EMS transported him to Metropolitan Hospital for evaluation, police said. There are no criminal charges against Perkins.
Perkins, 69, won a February 2017 special election to represent the City Council's Ninth District, which spans much of Central Harlem and spills over into portions of East Harlem and Morningside Heights. He went on to win a full four-year term to represent the district that same year.
The council seat was vacated following Inez Dickens' election to the New York State Assembly. Perkins previously served on the City Council from 1998 to 2005 and in the New York State Assembly from 2007 to his recent City Council win.
---