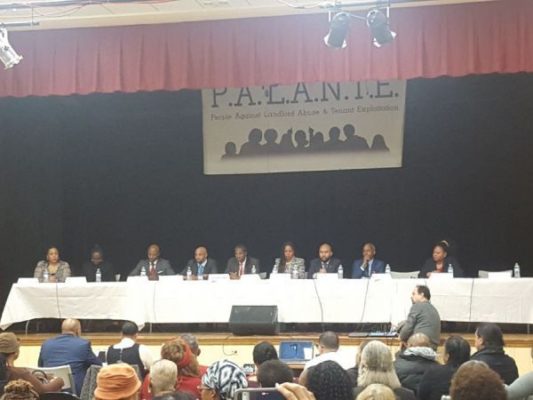 Despite registering for a Feb. 14 special election for the vacant City Council seat in Harlem's 9th District with a potentially misleading party affiliation Larry Scott Blackmon will remain on the ballot.
The city Board of Elections voted three in favor, zero against and seven abstentions of removing Blackmon from the ballot, the NY Post reported. The Feb. 14 special election is a non-partisan election, meaning candidates register for the ballot using party names of their own creation. Blackmon registered under the Harlem Families Party, which Board of Elections officials feared could mislead people into believing he had the support of the Working Families party, the Post reported.
"This is not a curable defect," the board's lawyer Steven Richman said, as reported by the Post. "There's a potential for confusion and fraud."
Board of Elections President Frederic Umane sided with Richman, but it was the seven abstaining members that ended up swinging the vote, the Post reported. The board needed six votes to remove Blackmon from the ballot, the Post reported.
In a statement sent to the Post a representative from Blackmon's campaign praised the decision.
"Fortunately, commissioners from both parties recognized this was ridiculous," spokeswoman Maria Alvarado-Behl told the Post. "The good news is now voters can decide the election, not the bureaucrats."
Read the full NY Post report here.
Related Articles
---