---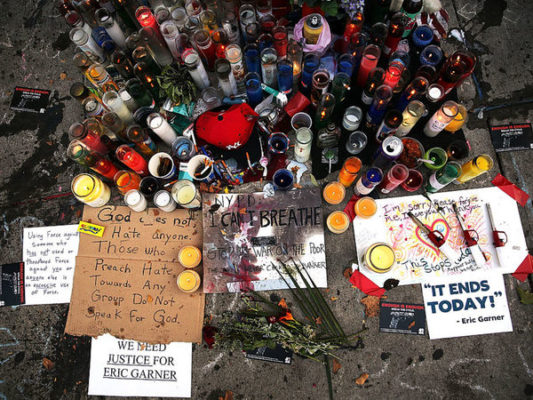 A Harlem church will hold a panel discussion and memorial service for Eric Garner on Monday night on the third anniversary of his death featuring speakers such as Rev. Al Sharpton and former NBA player and activist Etan Thomas.
The service will be held at 7 p.m. at the First Corinthian Baptist Church on Adam Clayton Powell Jr. Boulevard between West 115th and 116th streets, according to a press release. Eric Garner's daughter, Emerald Garner, will attend the ceremony.
Garner was killed three years ago when NYPD officer Daniel Pantaleo placed garner in a chokehold and refused to let go despite Garner's repeated statements that he could not breathe. A video of the fatal arrest went viral and "I can't breathe," became a symbol for anti-police brutality movements such as Black Lives Matter.
Garner had been stopped by police for selling loose cigarettes near the Staten Island Ferry stop.
New York City settled with Garner's family for $5.9 million in 2015.
At a press conference after the settlement Garner's mother Gwen Carr told reporters: "Don't congratulate us. This is not a victory. The victory will come when we get justice. Then we can have a victory party."
Photo by Spencer Platt/ Getty Images News/ Getty Images. Via Patch.
---